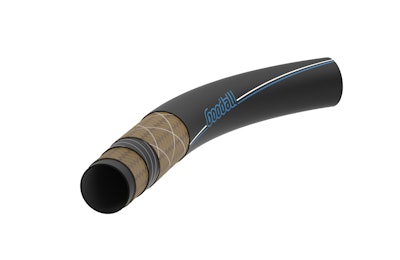 COLLINGWOOD, Ontario — Goodall has introduced the Kemflex SD chemical hose, a breakthrough product with superior design for use in a variety of chemical plant, ship, barge and tank truck services.
The Kemflex SD chemical hose features braided construction for exceptional flexibility and resistance to kinking, making it an ideal solution for suction and discharge applications involving different types of acids, alkalis, salts and alcohols. Designed with a synthetic rubber sleeve, the Kemflex SD hose also provides a long service life with extreme durability against abrasion, weather and ozone deterioration.
The Kemflex SD hose is fully static conductive and is intended for chemical transfer applications that require safety without sacrificing performance.
Lewis-Goetz and its subsidiary companies are the exclusive distributors of the Goodall product line.