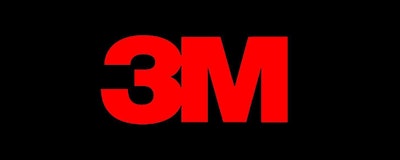 ST. PAUL, MN — 3M announced Monday that it has formed the Sustainability and Product Stewardship Organization. The organization will be led by Dr. Gayle Schueller, vice president and chief sustainability officer, 3M Research & Development, effective June 1.
Sustainability is embedded firmly at the core of 3M businesses and operations. Whether it is through the incorporation of sustainable materials into products or helping customers be more sustainable, 3M recognizes that science and innovation are the keys to solving society's toughest challenges.
"This new organization reflects the importance of our corporate sustainability function and will enable synergies across multiple product stewardship and environmental functions," said Dr. John Banovetz, senior vice president, 3M Research & Development and Chief Technology Officer.
Consistent with 3M's Vision, embedding sustainability even more broadly into business practices supports the company's efforts to contribute to a cleaner and healthier world. For more information about how 3M is improving lives, the 2018 Sustainability Report can be found at www.3m.com/sustainabilityreport.