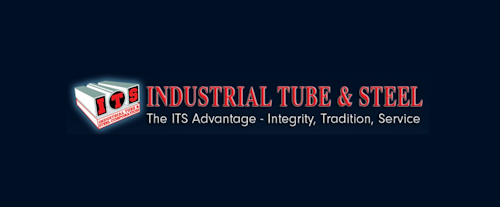 KENT, OH — Industrial Tube & Steel Corporation (ITS), a metal and steel tubing supplier, increased its service area to the Nashville market by acquiring a 40,000-square-foot facility in Mt. Juliet, TN.
ITS serves machine shops, fabricators, OEMs and other metalworking companies, and the company specializes in mechanical and structural tubing, continuous cast iron bar and tube, along with several other specialty alloy, stainless and bronze products. It will begin offering services from the new location Jan. 3, 2017.
"With the addition of the Nashville branch and our third location, Industrial Tube & Steel is expanding its geographical footprint into the Southern U.S. region," company president Richard B. Siess said. "We look forward to establishing new business relationships in the area by offering the same depth of our tubing and cast iron inventory, dedicated employees and strong customer service that have been our strength throughout our 60-year history."
ITS chose to enter the Nashville market based on an industry need. Damon Gaynor, vice president of sales, further explained the company's rationale. "The opportunity was there — the equipment, the facility, the knowledge, and the growing market that had an unfulfilled need," Gaynor said. "We will be new to Nashville, but we aren't new to the industry, and we look forward to providing solutions for all customers, no matter if they need one piece or an entire truckload."
This is not the first time the company has experienced growth and acquisition. In 2013, ITS expanded to an 80,000-square-foot facility in West Chester, OH, serving the Cincinnati market.
Along with a new space, ITS will also add a few pieces of new equipment to its collection. Employees will work with two brand new band saws that are able to cut up to a 22-inch diameter, adding more variety in cutting dimensions.
The company will also provide in-house experts to offer personalized recommendations and quick turnaround product to keep its customers' businesses moving.
For more information about Industrial Tube & Steel Corporation, visit www.industrialtube.com.