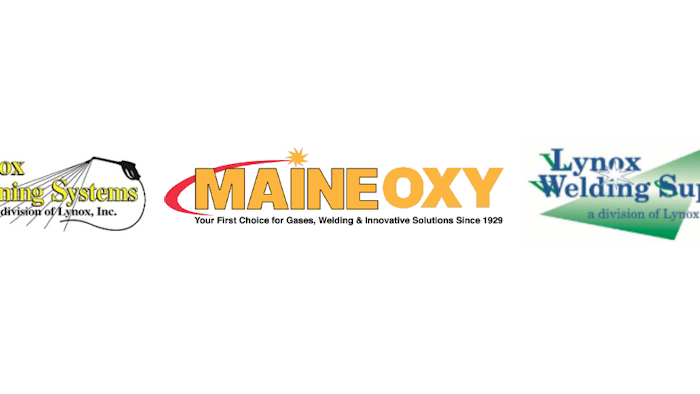 AUBURN, ME — Maine Oxy, headquartered in Auburn, ME, and Lynox Welding Supply & Cleaning Systems, based in Presque Isle, ME, announce their newly formed partnership, effective Nov. 1.
Maine Oxy will continue to operate in all current locations, including the Lynox locations in Presque Isle, Hermon and Portland, under the Maine Oxy name. This partnership will bring the total number of employees, company wide, to more than 200.
"We are very pleased to combine these two companies and look forward to providing customers of both organizations the same great products and customer service for which they have become accustomed," said Dan Guerin, Maine Oxy President and CEO. "We are excited to offer our customers a brand new product base with the Lynox line of pressure washers and cleaning systems."
"Both companies have considerable talent and experience in all areas of the industry," said Gene Lynch, Lynox President. "Going forward, we are confident this partnership will allow us to better serve all our customers."
In addition to its Presque Isle, ME location, Lynox also has facilities in Hermon, ME and Portland, ME.
Maine Oxy a New England's supplier of welding supplies, industrial and specialty gases and innovative industry solutions. Founded in 1929, Maine Oxy now operates in 19 locations across New England and Canada.