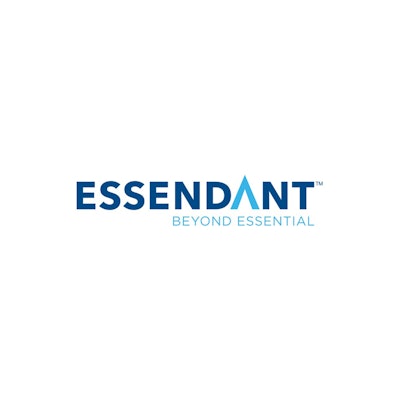 Workplace essentials distributor Essendant — formerly known as United Stationers — on Tuesday announced organizational changes that the company said will flatten the company's overall structure and better align accountabilities across the company.
Essendant said the changes will allow the company "to adapt to the changing marketplace and improve focus on key customer channels."
The changes are highlighted by Essendant organizing its business around two primary customer channels: Business & Facility Essentials and Industrial Essentials.
Harry Dochelli will serve as president of Business & Facility Essentials. He has been with Essendant for four years and most recently led the sales and care teams. Ric Phillips will serve as group president of Industrial Essentials. In this new role, Phillips will continue as president of ORS Nasco and add oversight of MEDCO Automotive and CPO. Phillips joined Essendant in 2012 to help expand the company's sales in new channels before assuming leadership of ORS.
Essendant also announced that Tim Connolly, COO, will be leaving the company, effective Sept. 2 to pursue other opportunities. As part of the organizational changes, Essendant will not seek a replacement in the COO role.

Speaking about the changes, Mr. Aiken said, "Harry and Ric have demonstrated exceptional leadership abilities, and I am confident that their experience and guidance will be instrumental in driving Essendant's future success," said Essendant CEO Bob Aiken. "These changes will bring us closer to our customers and better align our business to our primary customer channels. Importantly, our new structure will better position us to drive future growth, improve execution and deliver shareholder value."
Essendant also announced that Keith Dougherty will join the company as senior vice president of merchandising, inventory & pricing. He joins from US Foods, where he spent the past 15 years.
In its 2016 second quarter fiscal report on July 21, Essendant reported a year-over-year sales gain of 0.9 percent, while total profit of $12.9 million was less than half of $29.8 million a year earlier. Essentant's Q2 industrial sales (10.7 percent of total) of $144.5 million were down 4.1 percent from a year earlier. Sales of office products (53.7 percent of total) increased 0.6 percent, Janitorial/sanitation sales (27.2 percent of total) decreased 0.9 percent, while automotive sales (6.4 percent of total) increased 25.9 percent.
Following the Q2 report, Essendant announced it will reduce inventory purchases by about $100 million and reduce its number of distribution centers from more than 70 to between 61-64.