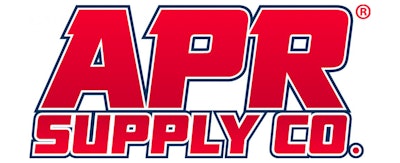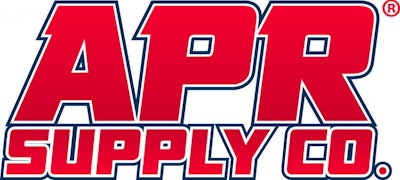 HARRISBURG, PA — APR Supply Co., a third generation, family-owned HVAC and Plumbing wholesale distributor, on Thursday announced plans to relocate its Harrisburg, PA branch at 1851 UPS Drive to a joint branch location with Schaedler Yesco Distribution (SYD) at 3982 Paxton Street in Harrisburg on May 23.
The new branch will provide capacity for increased inventory and improved logistics. The spacious building features a large, modern sales area to service local HVAC, plumbing and electrical contractors that is convenient to all major highways in the area and represents the 15th joint venture location with partner Schaedler Yesco.
"This special joint venture relationship between APR and SYD is integral to the success of both businesses," said Scott Weaver, President and CEO of APR Supply Co. "It provides a unique benefit to our customers as well with the creation of a one-stop-shop for all of the supplies they may need on the job."
The new branch location will allow APR Supply Co. to better care for its customers' needs while maintaining its already sound reputation in the area.
APR Supply will double down on its commitment to customers in Harrisburg and the surrounding area with a new West Shore location at 207 Lynndale Court, Mechanicsburg, PA, opening in July. Oasis Showrooms, the Kitchen, Bath and Age-In-Place division of APR, will relocate from UPS Drive to this location with a completely new showroom facility.
"We are excited to have a showroom in a location that is convenient for our customers." said Jeff MacDowell, Vice President of Marketing and Emerging Markets at APR Supply Co. "This showroom will offer cutting edge products and expert advice better than any other showroom in the marketplace."

SYD plans to join APR at the West Shore location in 2017.
Thursday's announcement follows the opening of a new joint branch with SYD in Meadow Lands, PA on April 4. The location features a 10,000 square sales area to service local HVAC, plumbing and electrical contractors, as well as a 10,000 square foot warehouse.