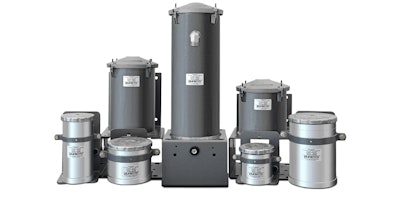 BOYNTON BEACH, FL — Puradyn Filter Technologies announced Thursday that DistributionNOW is the distributor for Puradyn bypass oil filtration products in the oil and gas, downstream & industrial and manufacturing services industries.
DNOW – No. 11 on Industrial Distribution's Big 50 List – provides equipment and solutions to the energy, industrial and manufacturing industries. This announcement follows the recent release of the Puradyn Millennium Technology System (MTS) with patented Polydry technology for water removal.
"Puradyn has a technology that offers companies affordable solutions to keep their remaining rigs operating in top form by safely extending oil drain intervals and reducing overall life cycle costs," said Craig Knight, Director of Drilling Accounts for DNOW. "This represents a significant cost reduction that can improve positive cash flow. In today's economic environment, customers around the world are looking for a solution to help reduce operating and life cycle costs and Puradyn bypass filtration systems help provide that solution.
"The drive to continually strive to find cost-saving measures has become critical to decision making, strategizing, and problem solving – for a lot of companies, it's now about survival. With over 25 years of experience in bypass filtration, Puradyn brings a proven combination of value and affordability to our customers."
"It is an honor to be associated with a reputable energy and industrial supplier such as DNOW," added Puradyn President and COO Kevin Kroger. "Their dedication to providing first class service and on-time delivery will ensure that contractors in the oil and gas industry using our bypass filtration systems will receive the best support, and we expect our joint customers will benefit from easy access to the technologies and service offered through DNOW."