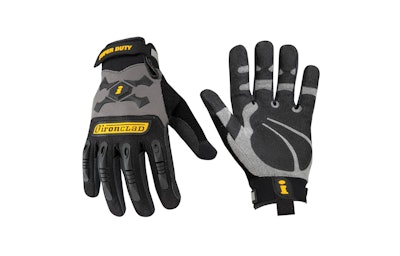 Farmers Branch, TX-based Ironclad Performance Wear, a provider of high-performance task-specific work gloves, on Tuesday announced that it and WESCO International has entered into a "memorandum of understanding between the companies," aimed to expand their working partnership in performance and hand safety products.
Ironclad said that in 2015 it worked with Pittsburgh-based WESCO – No. 6 on Industrial Distribution's 2015 Big 50 List – on a major initiative for the oil and gas industry. Under the new plan, to be executed this year, WESCO will gain access to new and proprietary safety and performance glove technology from Ironclad in multiple key markets. This includes Ironclad's new Vibram palm glove technology, suited for electric utilities.
Ironclad said it will expand from its original oil an gas focus with WESCO to divisions such as Conney Safety, Hi-Line, and Hazmasters and extend WESCO's offering in safety and performance gloves.