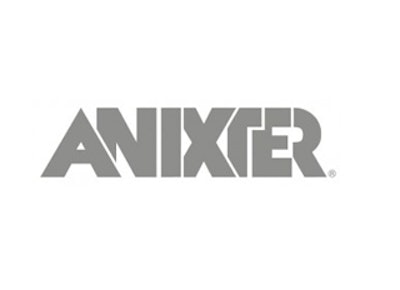 Anixter International, No. 6 on Industrial Distribution's 2014 Big 50 List, reported its 2014 fourth quarter and full year financial earnings on Tuesday, highlighted by a major Q4 profit drop.
The distributor of safety products, wiring and fasteners reported Q4 sales of $1.67 billion for the quarter ended Jan. 2, a 4.4 percent increase year-over-year, though organic sales decreased 2.1 percent. Organic sales were positively impacted $145.4 million from the acquistion of Tri-Ed, and negatively $10.1 million from the lower average price of copper and $30.5 million from fluctuation in foreign exchange.
Q4 had 61 billing days compared to 65 in Q4 2014, which the company said negatively impacts year-over-year sales comparisons by 6.4 percent. On a per day basis, Anixter's Q4 sales had an organic sales increase of 4.3 percent.
Q4 operating income was $88.8 million, down from $95.6 million a year ago. Adjusted operating income dropped 4.4 percent to $91.4 million. 
Q4 net income was $41.1 million, a 29 percent decrease year-over-year from $58.1 million in Q4 2014. Adjusted net income was $46.4 million, down from $53.3 a year ago.
In early January, a report surfaced that Anixter had put its fasteners division up for sale.
For the year, net sales increased 4 percent to $6.446 billion, operating income increased 2 percent to $360.9 million, and net income decreased 3 percent to $194.8 million.
Anixter's OEM Fasteners sales were $217.3 million in Q4, a 12.2 percent decrease YOY. Organic sales were down 9.6 percent. North America sales decreased 1.9 percent organically. Europe sales decreased 18.3 percent. Fasteners' adjusted operating income was $6.6 million, compared to $13.5 million a year ago.
Enterprising Cabling and Security Solutions sales were up 17 percent to $949.5 million, primarily from the Tri-Ed acquisitions. Excluding Tri-Ed, ECS organic sales increased 0.7 percent.
Electrical and Electronic Wire and Cable sales were $502.3 million, down from $539.6 million a year ago.
"While Enterprise Cabling and Security Solutions, our largest segment, delivered its second consecutive quarter of strong global performance, our Electrical and Electronic Wire and Cable segment performed below our expectations," Anixter President and CEO Bob Eck said. "Our Fasteners segment experienced strong favorable trends in both North America and Emerging Markets geographies, which were offset by the impacts of the challenging economic environment in continental Europe and the previously disclosed transition of one customer to a dual source supply program at the end of 2013. From a geographic perspective, we delivered strong growth in Emerging Markets in all 3 segments, resulting in organic sales growth of 8.7 percent on a per day basis in this region."
Anixter expects 2015 full year organic sales growth of 3 to 5 percent.