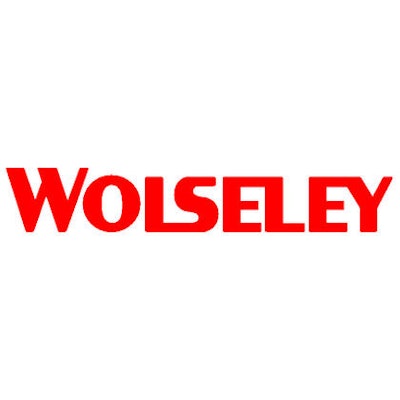 British global plumbing products distributor Wolseley – No. 1 on Industrial Distribution's 2014 Big 50 List – reported its fiscal 2015 third quarter financial earnings on Tuesday.
Led by considerable growth in its U.S. business, the company posted a Q3 revenue of $5.04 billion, a 16.6 percent year-over-year increase. That figure includes 12.4 percent growth at constant exchange rates, and 7.5 percent like-for-like growth.
Wolseley reported a constant exchange profit growth of 20.3 percent to $195 million, with 29.1 percent overall profit growth.
Wolseley operates the Plumb Center and Ferguson chains in the United States – the company's largest market. Wolseley's U.S. business had 13.5 percent constant exchange growth to $3.23 billion, and 8.3 percent like-for-like growth. The U.S. market profit soared 35.5 percent overall to $250.6 million.
The strong U.S. earnings follow 11.1 percent like-for-like revenue growth in Q2, and 12.4 percent like-for-like growth in Q1. Wolseley said its Blended Branches, Fire and Fabrication, and Industrial businesses all generated good like-for-like revenue growth in Q3 and the B2C business continued to grow strongly. Acquisitions contributed 3.3 percent of additional revenue growth.
Wolseley's like-for-like revenue growth declined 1.9 percent in Canada, grew 7.6 percent in the United Kingdom, grew 8.8 percent in the Nordic market, and grew 1.0 percent in Central Europe.
Wolseley said it expects total company like-for-like growth of 6 percent over the next 6 months.