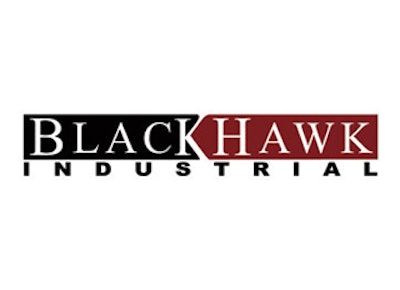 Broken Arrow, Oklahoma-based BlackHawk Industrial – No. 29 on Industrial Distribution's 2015 Big 50 List – has gained a geographic stronghold on many areas of the U.S., including the south-central states, the midwest, northeast, northwest, and greater western states. But one area that had remained untapped was the southeast.
The company has now addressed that with Friday's announcement of its acquisition of Rock Hill, South Carolina-based Specialty Tool Inc., a southeastern independent distributor of metalworking, industrial, MROP, fasteners, and packaging supplies.
Founded in 1978, Specialty Tool provides cutting tools and metalworking – specializing in carbide cutting tools – to a long-standing customer base in the manufacturing sector.
Free Whitepaper: How to Use Telematics to Control Fleet Costs
"We believe that the entire team from Specialty Tool with their technical sales approach, deep local sales talent, and strong leadership is a perfect addition to the BlackHawk Family," said Bill Scheller, BlackHawk CEO. "Our goal is to integrate Specialty Tool into BlackHawk as soon as possible. Derek Upson, BlackHawk's VP of Eastern Regional Sales, and Chris Bignell, BlackHawk's VP of Customer Experience, will lead the integration process to begin capitalizing on our aggressive growth plans in the Southeast Region."
Specialty Tool is the 14th acquisition of 25 different companies since the fall of 2010 by BlackHawk, which had $400 million in 2014 revenue. It's BlackHawk's fourth acquisition move of 2015.
The map below shows BlackHawk's updated acquisition locations:
And this map shows BlackHawk's updated total geographic footprint:
Read our July/August Distributor Profile on BlackHawk Industrial
"This operation will help us further penetrate an exciting market space in the United States," Upson said. "Specialty Tool will be a base of operations for BlackHawk, allowing us to expand rapidly in the Southeast region. Our existing customer and supplier base from across the U.S have been very supportive of BlackHawk entering this marketplace to further support them."
Bignell said BlackHawk aims to integrate the operations of Specialty Tool within 60 days, and that BlackHawk's infrastructure gains Specialty Tool access to new tools that make them stronger in its marketplace.
"Our entire team in the Eastern Region is excited to support the team from Specialty Tool as they become new members of our family," Bignell said.
According to Upson, this acquisition is only the first of more to come in the southeast region for BlackHawk.
"Now that BlackHawk has a base of operation in the Southeast region, we will add more locations and acquisitions in key cities to further expand our operations in the region," he said. "We will also attract additional sales and customer service personnel to join our BlackHawk team."
BlackHawk's sales locations now include the following cities:
Agawam MA, Broken Arrow OK, Chicago IL, Cleveland OH, Del Rio TX, Denver CO, Des Moines IA, Duncan OK, Fort Smith AR, Hartford CT, Hawthorne NJ, Kaukauna WI, Menomonie WI, Mexico, Milwaukee WI (2), Minneapolis MN, Nashua NH, Oklahoma City OK, Omaha NE, Otisfield ME, Peoria IL, Portland OR, Rockford IL, Rock Hill SC, Salt Lake City UT, Seattle WA, St. Cloud MN, Tulsa OK.