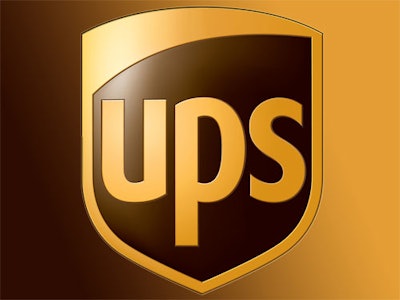 Parcel delivery giant UPS will pay $4 million as part of a settlement over allegations that it overcharged for deliveries to thousands of state and local government entities.
New York Attorney General Eric Schneiderman alleged that between 2004 and 2014, UPS workers recorded inaccurate times for deliveries to government customers in order to meet guaranteed deadlines for the company's next-day delivery services.
UPS also allegedly applied improper exemptions to other next-day packages, including falsely claiming delays due to bad weather.
The governments were subsequently unable to claim refunds for the late deliveries.
Free Whitepaper: How GPS Vehicle Tracking Can Transform Fleet Management
Schneiderman's office led the prosecution on behalf of 13 additional states — California, Delaware, Florida, Hawaii, Illinois, Indiana, Massachusetts, Minnesota, Montana, New Mexico, North Carolina, Tennessee and Virginia — and Chicago, New York City and Washington, D.C.
The attorney general said that $1.2 million of the settlement would be returned to state and municipal government agencies in New York.
"Corporations that improperly profit at the expense of taxpayers will be held to account," Schneiderman said.
The allegations surfaced due to a lawsuit filed by former UPS employee Robert Fulk, who will also receive a portion of the settlement under New York's laws governing whistleblowers.
UPS responded that the company remains in good standing with its government customers and took steps to resolve the issues once they came to light.