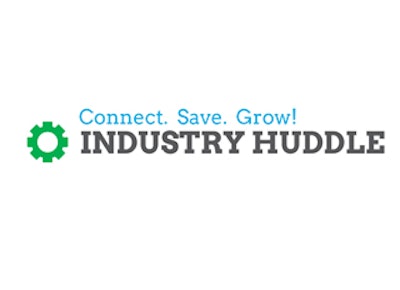 Industry Huddle is a social trade network for manufacturers, distributors, contractors, reps, and customers in over 40 product industries. The B2B online community helps companies connect with suppliers and customers in any industry, increase product sales and grow business networks. Members can customize their profile to let customers know exactly what products and services their company provides.
What Types of Companies use Industry Huddle?
Manufacturers, Importers and Master Wholesalers
Distributors, Dealers and Wholesalers
Contractors
End-Users (Consumers)
Retailers in all Industries
Franchises
Manufacturers Reps
Industry Associations and Buying Groups
Service Providers (Software, Training, etc.)
Trade Publications (Magazines, Online Media, etc.)
Industry Huddle, headquartered in Cincinnati, welcomed 50 new members this past month to their networking website.  The new members include:
Sempermed USA (North Clearwater, FL)
Kosta Brand (Marcus Hook, PA)
Degil Safety Products (Vaughn, ON)
R.C. Bremer Marketing Associates, Inc. (Prospect Heights, IL)
Genuine First Aide (Clearwater, FL)
Coolshirt Systems (Stockbridge, GA)
Aervoe Industries (Gardnerville, NV)
And many others
Find out more about the online Social Trade Network at www.industryhuddle.com.