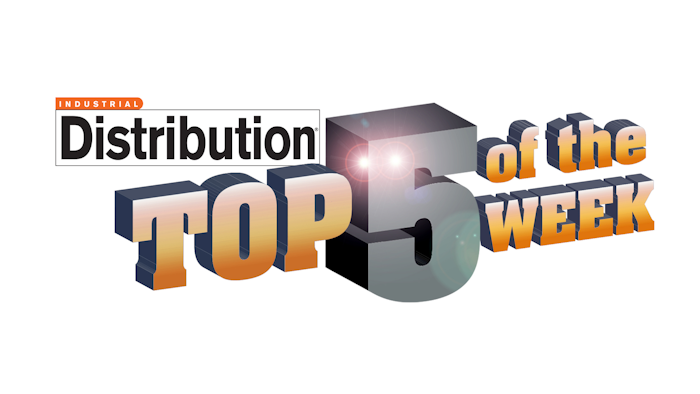 As expected, the first part of ID's 2016 Big 50 Video Countdown (published Thursday) led traffic this week, with parts 2 and 3 to follow next Monday and Wednesday. News of Home Depot's in-store Interline Brands offering was also a top item.
Here's this week's Top 5
ID's 2016 Big 50 Video Countdown, Part 1: In the first part of our annual Big 50 List countdown, see which industrial distributors ranked at numbers 50 through 31. Rankings are based on 2015 total sales. The countdown is presented by myself and ID contributing editor Jack Keough — who founded The Big 50 List.
Home Depot Takes Next Step With Interline Brands Integration: Home Depot says it is piloting offering Interline's catalog of products to professional contractors shopping Home Depot stores and that it is pleased with the early results.
7 Things Buyers Want Other Than The Lowest Price: When your prospects are considering purchasing from your organization, price will inevitably be a factor, but what is likely more important to them is a high quality product and the value that accompanies it. Here are 7 ways your team can justify a higher price.
The Proper Metrics For Distributor Profitability: To keep a positive bottom line, distributors must effectively monitor operational efficiency and understand the influence on profits exerted by each customer. Joseph Rinaldo explains.
Emerson Buying Pentair's Valves And Controls Business For $3.15B: The landmark deal follows Emerson's Aug. 2 announced sale of two business units — Network Power, along with motors, drives and electric power generation — for a combined $5.2 billion.