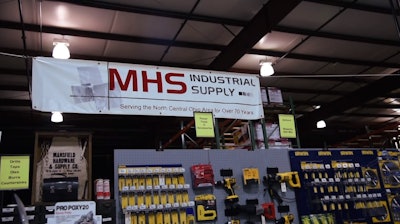 Learn the who and what of Mansfield, OH-based MHS Industrial Supply, a fourth-generation-owned small business that's been serving the community since 1940.
MHS celebrated its 75th anniversary in 2015, doing so by opening its current 42,000 square foot facility. It was a major upgrade from its old 18,000 square foot space there in Mansfield.
MHS is run by husband and wife CEO and President combo Phil and Ann Downs. MHS Industrial had 13 employees as of April 2015.
In December 2015, the Richland County (Ohio) Chamber of Commerce named MHS Industrial its 2015 Small Business of the Year for 14 Employees-and-under.