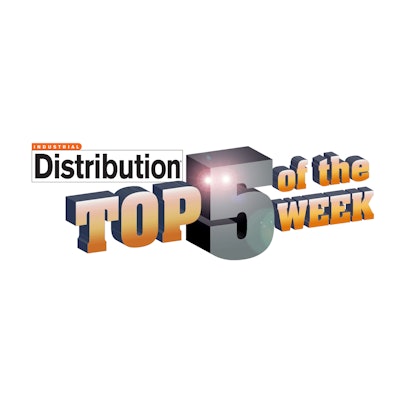 The recap of Grainger's latest fiscal quarter expectedly led content on ID this past week, while thought leadership pieces about how inside sales has changed and tips for trade show success were also well-read pieces.
Here's this week's Top 5
Grainger Closed 98 Branches In 2017 While Volume Powered Sales & Profits Growth: Grainger continued its global branch network downsizing throughout 2017, while its recent strategic pricing initiatives resulted in considerable sales and profit gains in Q4.
3 Ways The Inside Sales Role Has Evolved, Thanks To Digital: AgoNow's Patrice Jackson discusses the then-and-now changes to the role of distribution inside sales, including how digital has made some things easier and others more challenging.
Grainger, WESCO, HD Supply Make Fortune's 'Most Admired Companies' List: Fortune's annual 'World's Most Admired Companies' List was unveiled Jan. 19, which included six diversified wholesalers. Three of them were well-known industrial distributors, along with the parent company of two others.
Stanley B&D Grows Sales 17% In Q4, Acquires Nelson Fastener Systems: Stanley Black & Decker reported its 2017 fourth quarter and full year financial results on Wednesday, showing continued accelerated growth for the industrial supply giant, while it also announced a major acquisition of a fastener supplier.
How To Succeed At Modern Industrial Trade Shows: It's an important question to ask. As buyers in the manufacturing, oil & gas, and distribution sectors continue to trust online channels for the products and services they need, what role do industrial trade shows play in the modern industrial sales cycle? ActiveConversion's Martha Boulianne explains.