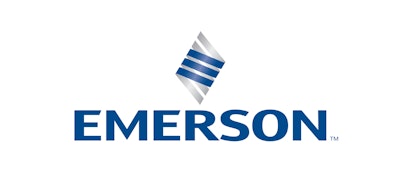 Global manufacturing and technology company Emerson reported its 2016 second quarter fiscal performance on Tuesday, highlighted by a 62 percent year-over-year drop in profit.
The company, which began the sale of its Motors and Drives unit in April and has been looking to spin off its Network Power business since last June, had a 9 percent yearly decline in sales ($4.9 billion), with organic sales down 5 percent.
Sales declined in all business units except Climate Technologies, which increased revenue 1.3 percent. Process Management sales declined 11 percent, Industrial Automation sales fell 16 percent, Network Power sales were down 4 percent, and Commercial and Residential Solutions sales were down 15 percent.
"While pressure from global economic conditions continued, our second quarter results reflected varying levels of incremental improvement in our businesses," said Emerson chairman and CEO David Farr. "Conditions in our oil and gas and industrial served markets will remain challenging, but order trends in our other markets are expected to strengthen in the second half of the fiscal year. As a result, the Company continues to expect better second half performance in terms of both profitability and underlying sales as our restructuring actions take hold."
Farr went on to provide an status update on its two business unit sales.
"While working diligently on the spin process, we continue to discuss the potential sale of the Network Power business with interested parties," he said. "In addition, the sale process for the motors and drives and power generation businesses is well underway. There is still much work to be done to complete our repositioning strategy, but we remain committed to substantially completing these actions by the end of the fiscal year in order to position both Emerson and Vertiv for growth and to drive shareholder value."
The divestments reflect Emerson's focus on its businesses of Process Management, Industrial Automation, and Commercial and Residential, which company executives hope have more growth potential.