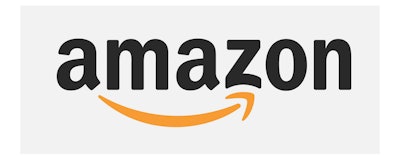 ATLANTA (AP) — As Amazon.com prepares to select its site for a second headquarters, Atlanta leaders want to know more about plans for a colossal development project downtown.
Atlanta city council members want to know how much public money will be spent to develop an underused site known as "The Gulch." More details could emerge at their Tuesday meeting.
Planning documents show the project could fit Amazon's criteria for its second headquarters. Plans from earlier this year revealed it could include 9.3 million square feet (87 million square meters) of office space — more than three times the space in the Empire State Building.
The projected completion date is 2027, which is when Amazon has said it needs up to 8 million square feet (743,000 square meters) of office space for a second headquarters outside Seattle.
"The Gulch" properties now include parking lots, abandoned buildings and railroad tracks surrounded by Mercedes-Benz Stadium, CNN Center and government towers.
In January, Amazon narrowed its list of potential communities for the project and included Atlanta among its 20 finalists.
The others are Boston; Austin, Texas; Chicago; Columbus, Ohio; Dallas; Denver; Indianapolis; Los Angeles; Miami; Montgomery County, Maryland; Nashville, Tennessee; Newark, New Jersey; New York City; northern Virginia; Philadelphia; Pittsburgh; Raleigh, North Carolina; Toronto and Washington, D.C.