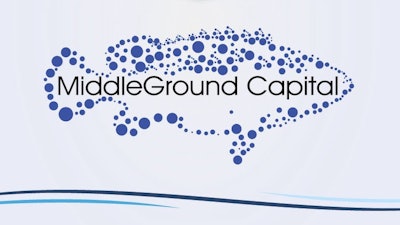 LEXINGTON, Ky. — MiddleGround Capital, an operationally focused private equity firm that makes control investments in middle market B2B industrial and specialty distribution companies, on Monday announced the launch of its European office, hires to lead the new office, and several key executive-level promotions.
The firm's European strategy launched Jan. 3, and is based in Amsterdam. Additionally, the promotions are part of MiddleGround's strategic plan to expand its operating capabilities to meet the growing needs of global investors and portfolio investments.
New Hires to Spearhead the Ramp-Up of the Firm's European Efforts
MiddleGround has hired Alexander van der Have, Anthony Denaix and Robert Jonkers to lead its European strategy. They report directly to John Stewart, MiddleGround's founding partner. The firm's European leadership team brings extensive experience across investing, business development and operations.
Van der Have will serve as managing director and head of the investment team. Van der Have joins the firm with extensive investment experience. His most recent role he was part of the management team running the Venture/Growth Capital & Private Equity business at Ingka Investments (part of IKEA group). Prior to that, he also served in various senior investment management roles in private equity and venture capital firms. Throughout his career he served as a board member in several companies active in mobility, additive manufacturing, logistics, financial services and cleantech markets. Van der Have holds a degree in Corporate & Commercial Law from Erasmus University Rotterdam in addition to his MBA from IE Business School.
Denaix will serve as managing director and head of business development. Denaix joins MiddleGround with a wealth of experience in business development and private equity client solutions from his time at both Orbit Partners, where he served as managing director of global business development and origination, as well as at GLG, where he held numerous leadership positions focused in EMEA. He also held a position as engagement manager at Calash, a full service energy consultancy providing strategy, business advisory and M&A services to private equity, banks, credit funds and corporates. Denaix holds a MSc from UCD Michael Smurfit Graduate school as well as a Masters in Entrepreneurship from HEC Paris.
Jonkers will serve as managing director and head of operations. Jonkers brings a unique combination of hands-on operational experience with leadership roles in McKinsey's supply chain practice, where he focused on elevating supply chain organizations and networks to unlock the strategic potential as a critical enabler of overall business performance. Prior to his time at McKinsey, Jonkers held senior positions at Nature's Pride and PON amongst others. Over the course of his career, he has developed an invaluable skillset across verticals and his deep knowledge about operational value creations is an ideal addition to MiddleGround's Operating team in Europe.
The European Team will be comprised of other senior management, including Brandon Hamel, who was a senior associate in North America and has been promoted to vice president of the transaction team as well as Sarah Varghese, who was an associate in North America and has been promoted to senior associate of the transaction team. Both Hamel and Varghese have accepted a rotational assignment in Amsterdam.
"We have already established a strong foothold in Europe, and the official launch of our European office marks the next stage of growth for our firm," said Stewart. "MiddleGround Capital is putting boots on the ground in Europe, and our three new team members — Anthony, Robert and Alex — will lead the European team. I look forward to working closely with them as we expand our efforts to ensure we replicate our success in North America and apply our operational expertise to transform industrial companies across Europe."
The firm has hired a total of 15 professionals to be part of the European team. MiddleGround Capital has an established track record of investing in companies with a European presence. By opening an office in Amsterdam, the firm is able to further capitalize on its existing relationships in Europe, access the region's industrial manufacturing hubs, leverage the strong talent base locally, and seamlessly meet the needs of institutional investors across continental Europe and the United Kingdom.
"I know I speak for the full European Team when I say that we are thrilled to be on board and are ready to start to really ramp-up our expansion efforts and enhance our European presence," said Denaix. "We all share MiddleGround Capital's entrepreneurial spirit, and look forward to finding ways to capitalize on the firm's existing groundwork already in place across Europe."
Continued Investment in Team to Drive Long-Term Success
MiddleGround has promoted several of its team members to partner and C-level positions.
In terms of the partner promotions specifically, the firm has expanded its partnership to six, which now provides the partnership with an equal representation of male and female members. These promotions are for individuals who bring decades of experience, both within private equity investing as well as business development and investor relations.
Scot Duncan, who has worked with Stewart for over 25 years, has assumed the duties of Chief Operating Officer of the firm. In addition to his responsibilities as the Head of the Operating Team, Duncan is also responsible for the firm's Strategic Services, which includes, Human Capital, Office Management, Compliance, Legal, Data Analytics, ESG and IT. Duncan founded the firm alongside Stewart in 2018, having also worked alongside him at Toyota Motor Corporation for 12 years.
Justin W. Steil, who was previously a Managing Director on the Investment Team and Heads the New York Transaction Team and co-leads the firm's Mobility Opportunity Fund, has been promoted to Partner. Steil brings two decades of private equity investing experience to his new role and will remain based in New York. Before joining MiddleGround, Steil served as a Managing Director in the private equity business of Evercore and, more recently, as a Managing Director on the Private Capital team of PineBridge Investments. Earlier in his career, Steil worked in the investment banking division of Merrill Lynch & Co. Steil earned a Bachelor of Business Administration with High Distinction from the Stephen M. Ross School of Business at the University of Michigan and a Master of Arts in Economics from New York University. He also studied public policy at New York University's Wagner School.
Christen Paras, who was previously Managing Director, has been promoted to Partner. Paras will co-lead the North American Investment Team, which includes the Transaction Teams in both New York and Lexington as well as Business Development. In her new role, Paras will continue to focus on transaction sourcing and will assume responsibilities for deal execution as well as overall management of the Investment Team. Paras joined the firm from CoBe Capital, where she served as the Head of Global Business Development. Prior to CoBe Capital, she was a Managing Director at Orion Consultants, where she advised investment banks on managing their institutional relationships and optimizing market positioning. Paras received her Bachelor of Arts from the University of Pennsylvania and her MBA from the Wharton School at the University of Pennsylvania.
Jamie Meurer, who serves as the Chief Financial Officer of the firm, will now assume responsibility for Fund Accounting in addition to her current responsibilities. Meurer is responsible for managing all aspects of corporate and fund accounting, as well as managing MiddleGround's back office. Prior to joining MiddleGround, Meurer served as the Director of Fund and Corporate Accounting at Viking Partners, a real estate private equity firm based in Cincinnati. Meurer is a graduate of the University of Kentucky and a CPA.
MiddleGround also announced the promotion of three senior leaders to the title of Managing Director. In light of these additions, the Executive Team at MiddleGround is now 45% women.
Mike Bridge, who was previously a Director, ESG & Data Analytics, has been promoted to Managing Director of ESG & Data Analytics. Prior to MiddleGround, he worked for nearly two decades with Toyota Motor Corporation. Bridge graduated from the University of Louisville with his MBA in Business Administration and Masters in Engineering.
Mandy Kamm, who was previously Director of Investor Relations, has been promoted to Managing Director of Fund Operations. In addition to her responsibilities leading the Investor Relations Team, Kamm will also manage the Marketing Team and for Valuation of the Fund(s) Investments. Kamm joined the firm with over 10 years of experience managing investment execution across global buyouts, growth equity, venture capital, private credit, and infrastructure. Most recently, she was an Investment Officer with the Fire and Police Pension Association of Colorado.
Stan Stanford, who was previously a Director on the Operations Team, has been promoted to Managing Director of the Operations Team. Stanford will oversee operations for a large portion of MiddleGround Capital's portfolio and will be based in Kentucky. Previously, Stanford worked alongside Stewart and Duncan at Toyota Motor Corporation. He also spent nearly a decade at Parker Hannifin and most recently held the role of General Manager at Fluid System Connectors Division.
"I want to first recognize Scot Duncan for his promotion to COO - we have worked together since he graduated from the University of Kentucky and have shared numerous accomplishments," said Stewart. "Scot embodies the true essence of what being a partner is all about - ensuring all our big plans we dream up are executed on. It has been so rewarding to see him expand his knowledge and capabilities over the years, but his most impressive achievement has been the leadership he has provided to our Operating Team and portfolio investment CEOs. Our portfolio is thriving because of his leadership.
"Furthermore, Christen and Justin have proven themselves to be very capable managers and leaders in the organization and I am thrilled to have them join our partnership. Christen's discipline and work ethic is without precedent and I look forward to seeing all she can accomplish in this new role. Justin joined the firm in 2021 as a Managing Director, which is challenging, and since then, has gained the respect and friendship of the team. His leadership amongst the New York Team will benefit the firm as whole and there are great things to come as he takes the lead with our next generation Mobility Fund."