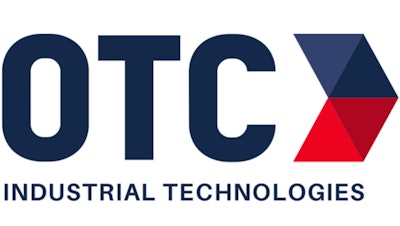 LAS VEGAS —OTC Industrial Technologies announced that its Henderson, Nevada, branch will hold an open house for customers, local leaders and businesses on Tuesday from 10:30 a.m. to 12 p.m.
All are invited to visit the newly expanded location at 7585 Commercial Way, Suite A, in Henderson. OTC, an industrial equipment service provider and distributor headquartered in Columbus, Ohio partnered with Quincy Compressor in 2022 to expand of OTC locations in Phoenix and Las Vegas.
Quincy Compressor is a leading manufacturer of reciprocating and rotary screw air compressors headquartered in Bay Minette, Alabama. With this newest collaboration, OTC and Quincy, both leaders in the compressed air industry, will be poised to deliver superior solutions to customers in the Southwest.
"I'm very excited to welcome people to our Open House as we gain a footprint in the Southwest compressed air market," said Daniel Knapp, OTC vice president of sales. "We're excited to not only expand our compressed air distribution business, but leverage resources to grow our DIRECTAIR solution in the Western portion of the U.S."
"As OTC continues to expand west, partnering with Quincy provides opportunities to offer best-in-class support for compressed air services for Arizona and Nevada," said OTC Air Supply President Adam Gibbs.