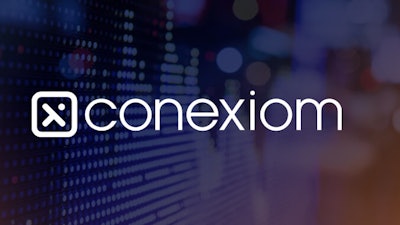 CHICAGO AND VANCOUVER — Conexiom, a SaaS provider of sales order and invoice automation solutions, announced Sept. 28 a $130 million growth investment from Warburg Pincus, a global growth investor. Warburg Pincus is joining existing investors Luminate Capital, who retains a majority stake, and ICONIQ Growth.
Conexiom's platform delivers touchless AP and Sales Order processing capabilities to manufacturers and distributors and is the only vendor that automates these key processes with 100 percent data accuracy. Annually, more than $15 trillion dollars of order to cash and procure to pay transactions are manually processed in North America and Europe.  Conexiom eliminates expensive and error-prone manual processing, enabling customers to deliver a superior customer experience.  Modern businesses use Conexiom to redeploy resources to activities that deliver greater profitability, expedite order cycle time, and deliver orders on time and in full. Over $100 billion in business-to-business transactions are processed on the Conexiom platform annually.
"Conexiom's customers face growing challenges that are accelerating the need for automation solutions.  Our platform is mission critical to our customers, helping them automate and scale their order to cash and procure to pay processes," said Ray Grady, President and CEO, Conexiom. "This investment is great validation of our people, platform and market leadership and will help us accelerate product investment to meet growing market demand."
Conexiom Chairman and Luminate Operating Partner, Mark Pierce, noted, "Since Luminate's investment in 2018, Conexiom has grown over 6x and I truly believe we are just getting started.  I'm tremendously excited about what the future holds."
"As the demand for SaaS-based systems grows, we continue to see significant growth opportunity for companies like Conexiom. Our investment underscores our long-term commitment to investing strategically in market-leading, B2B software businesses," said Justin Sadrian, Managing Director, Warburg Pincus. "We are incredibly excited to partner with Ray and the rest of the Conexiom team to build upon their success and help expand their offerings in this dynamic and growing market," added Angel Pu, Vice President Warburg Pincus.
Hollie Haynes, Managing Partner of Luminate Capital, commented, "When we acquired Conexiom in 2018 we had real conviction that we were in the early innings of B2B automation. Conexiom solves key problems for customers of all sizes.  We are excited to partner with Warburg Pincus as we enter this next phase of growth." "Conexiom's product has been the foundation of its success and growth to date and will continue to be as the company expands its platform to address additional customer requirements." added Dave Ulrich, Partner at Luminate Capital.
Blake, Cassels & Graydon LLP and Kirkland & Ellis served as legal counsel to Conexiom. Goodwin Procter LLP served as legal counsel to ICONIQ Growth. Orrick, Herrington & Sutcliffe LLP and Stikeman Elliott LLP served as legal counsel to Warburg Pincus. William Blair served as financial advisor to Conexiom.  
Conexiom is the only SaaS platform that delivers automation outcomes across order to cash and procure to pay processes with 100% accuracy.  Manufacturers and distributors across the globe, such as Grainger, Genpak, Prysmian, Rexnord, USESI, and Compugen trust Conexiom to deliver touchless order processing with 100 percent data accuracy to eliminate unnecessary cost and resource burdens, and to redeploy human capital to provide the highest levels of customer service. Conexiom is based in Vancouver, BC, and has offices in Kitchener, ON, London, England Munich, Germany and Chicago, IL.