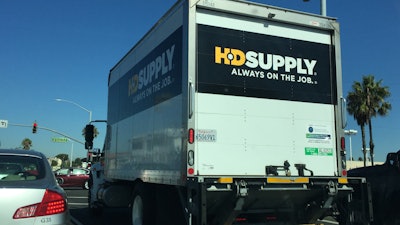 Industrial Distribution/Mike Hockett
Atlanta, GA-based MRO and construction products distributor HD Supply — No. 3 on Industrial Distribution's 2018 Big 50 List — announced Sept. 24 that it intends to split into two publicly-traded companies by the middle of fiscal 2020.
HD Supply plans to separate its Facilities Maintenance and Construction & Industrial-White Cap businesses into their own companies, citing enough growth in each for them to stand on their own.
"After years of growth, Facilities Maintenance and Construction & Industrial have achieved sufficient scale to operate as independent companies," said Joe DeAngelo, chairman and CEO of HD Supply. "Each business is now positioned as a leader in its respective market and has the ability to enhance its competitive advantage by further differentiating its best-in-class customer service through additional focus."
HD Supply said both segments are already largely independent companies, given their lack of customer and operational overlap.
Facilities Maintenance operates as one of the largest MRO products and solutions providers in North America, generating approximately $3 billion in fiscal 2018 sales. The new company will retain the HD Supply name and ticker symbol. DeAngelo is expected to serve as that segment's chairman and CEO, while Brad Paulsen, currently Facilities Maintenance president, is expected to serve in that same capacity after the separation.
HD Supply's Construction & Industrial-White Cap business serves as a one-stop shop for concrete accessories and chemicals, construction tools and equipment, building materials and fasteners, erosion and waterproofing, and safety products to professional contractors. Like Facilities Maintenance, it also had $3 billion in 2018 sales. John Stegeman, currently president of Construction & Industrial, is expected to serve as CEO, while current segment COO Alan Sollen is expected to continue in that capacity after the separation.
Each company will have its own management team and an independent board of directors that will include members of the current HD Supply board. Both companies will be publicly listed and traded on a nationally recognized stock exchange, and both will remain headquartered in Atlanta.