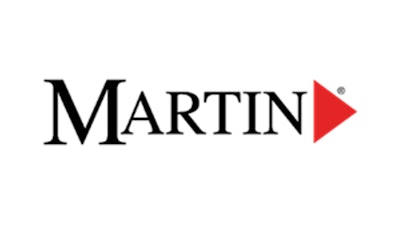 Industrial distributor Martin Inc., which does business as Martin Supply, announced Nov. 1 that has sold Jacksonville, TN-based Townsend Door Hardware and Hardware Systems — which focused on the construction market for hollow metal doors, frames and hardware and systems integration of life safety products.
Townsend Door Hardware and Systems has been sold to Brice Meeks, who will create Townsend Door, LLC and Townsend Systems, LLC. According to Martin Supply, Townsend DHS was a a division of the Townsend Supply Company, which Martin acquired in 1998. For the past 21 years, Townsend DHS has operated as a stand-alone division of Martin.
"We believed it was time for Martin to focus on our primary strategy of industrial, safety, fasteners and integrated supply," said Douglas Ruggles, Co-Owner of Martin Inc. "The team at Townsend has serviced the West Tennessee market for over 45 years with these products and services. Townsend is positioned to succeed with this new ownership who is focused solely on the construction market."
Meeks also owns Delta Electric Inc., an electrical contractor, and Progressive Alarm Technology in Jackson, TN.
"The addition of Townsend will create a dominant position in the alarm and systems integration market," Ruggles said. "Meeks' knowledge of the construction market will provide Townsend Door Hardware the leadership and connections to thrive."
The news comes one month after Martin announced its acquisition of Ft. Wayne, IN-based SafetyWear.