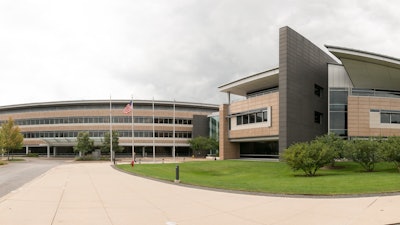 W.W. Grainger
MRO distribution giant W.W. Grainger on Thursday reported more than $15.2 billion in sales in 2022 as its earnings jumped by nearly 50%.
The suburban Chicago company — the largest distributor on ID's annual Big 50 — said net full-year sales were up just shy of 17% compared to 2021. Gross profit increased nearly 24% to $5.8 billion for the year, while operating earnings and net earnings each jumped by more than 40%. Grainger's adjusted diluted earnings per share rose 49.5% to $29.66.
The company's full-year gross profit margin rose by 215 basis points to 38.4%, which executives attributed to a stronger product mix and favorable prices, along with "lapping the $118 million pandemic inventory adjustment from 2021." Inflation in freight costs mitigated some of the profit increase.
"Our strong 2022 performance was driven by the team's focused execution against our long-term strategy in a robust demand market," Grainger Chairman and CEO D.G. Macpherson said in a statement.
The company wrapped up its fiscal year with sales of more than $3.8 billion in the fourth quarter, an increase of more than 13% compared to the final quarter of 2021. Quarterly gross profit rose more than 20% and diluted earnings per share climbed more than 31% year-over-year.
Sales in Grainger's High-Touch Solutions segment rose 16.8% in the fourth quarter, while its Endless Assortment segment saw sales rise by just 0.9%. Company officials said that on a daily, constant currency basis, Endless Assortment sales were up more than 18%.
In its debut guidance for 2023, Grainger said it anticipates full-year sales of between $16.2 and $16.8 million, as well as diluted earnings per share between $32 and $34.50 and a gross profit margin of just more than 38%.