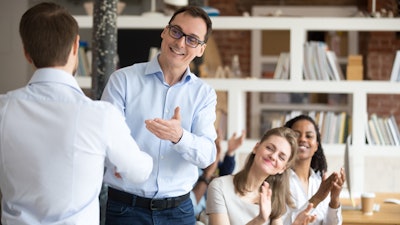 iStock
Incentive programs are a sales channel strategy that combines partner relationship management and channel marketing. Incentive programs can have a major impact on channel partner actions and revenue, significantly boosting average performance by more than 20% when implemented effectively, according to a recent study by The Incentive Research Foundation. What does it mean to implement a channel sales incentive program effectively? Let's examine ways that manufacturing leaders can use channel incentive programs to develop better relationships with channel partners and grow revenue.
Define Your Goals and Audience
Gone are the days when sales and marketing leaders could declare simple goals like "increase sales" or "spread product awareness." Today's c-suite wants to know their departments' exact goals, how they plan to meet those goals, and on what timeline.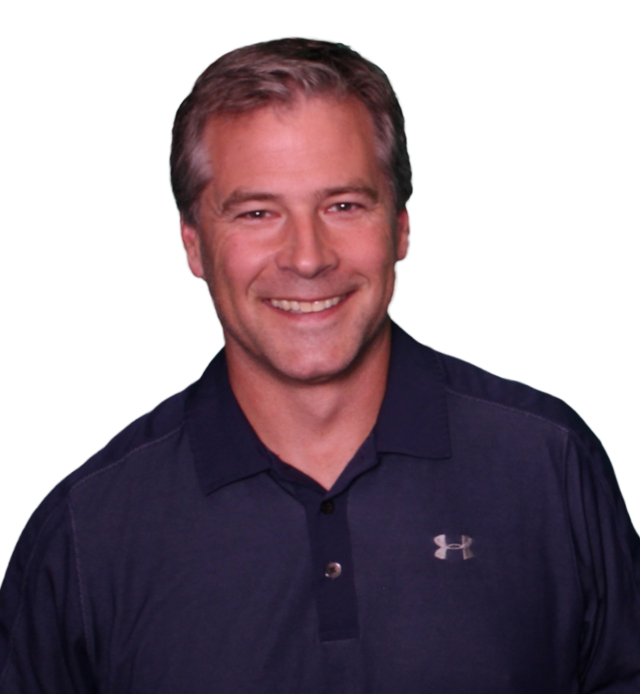 Jeff Cagle, Director of Global Accounts, Incentive SolutionsIncentive SolutionsWhen planning a channel sales incentive program that will help boost revenue and broaden marketing reach, the best place to start is with your audience. If your incentive program is new, it is ideal to begin with a small, specific participating audience. You may want to analyze your channel partner performance to identify a segment that is underperforming compared to peers, for example.
You should be able to easily compare the participants' performance to non-participants, so you can confidently say that any performance growth is attributable to your incentive program.
Use Non-Cash Incentive Rewards
The effect of cash vs. non-cash rewards on the recipient's motivation has been studied by several behavior economists and organizations. Most of these studies conclude that non-cash rewards have a bigger and more positive impact. According to an Incentive Research Foundation study by Scott Jeffrey, there are four important factors that make non-cash rewards more effective than cash:
Evaluability: People have emotional and physical responses to non-cash rewards, called affective reactions. These reactions often elevate the perceived value of a reward beyond its cash value.
Separability: Because earned salary is cash, recipients are likely to mentally correlate cash bonuses with their income. Thus, cash rewards are nothing special and become an expectation of "more salary."
Justifiability: If the recipient values the reward but views it as an unnecessary luxury, earning it as a reward provides a way to obtain the item without guilt.
Social reinforcement: People enjoy recognition for their hard work and achievements, but they don't necessarily want to brag about themselves. Because non-cash rewards are highly visible, the recipient can show off their achievements without looking boastful.
Rather than cash rewards, offer channel partners tangible rewards such as debit or gift card rewards, experience opportunities such plane tickets and travel packages, digital points that can be spent in online rewards catalogs, or group incentive trips.
Use Incentives for More than Sales Promotions
Incentive rewards can drive sales performance, but that's not their only use. With incentive technology, rewards are a flexible tool that you can incorporate into many channel partner marketing or management initiatives. Following are a few examples:
Collecting sales data: You may require that channel partners submit proof, or claims, of reward qualification. These claims could include invoices, receipts, warranty registrations, etc. An incentive program with an online file upload tool makes data submission both worthwhile and convenient. As soon as channel partners upload claims, they can receive rewards instantly deposited into their account.
Encourage training: Whether you want contractors to earn a new EPA certification or educate dealers on the benefits of your new indoor air quality sensors, rewards can boost channel partners' motivation to make time for learning.
Increasing aftermarket and maintenance scheduling: It's often a hassle to get customers to schedule aftermarket and maintenance services. When you reward channel partners for getting these services scheduled, you increase sale value and strengthen the performance of the customers' product, ensuring more positive experiences with your brand.
Integrate Data for More Personalization Possibilities
Data from incentive programs includes program engagement, reward redemption rates, sales promotion performance, and more. When you pair this data with other marketing and sales platforms such as your customer relationship management (CRM) or through-channel marketing (TCM) programs, you can build more complete views of your partners, identify opportunities, and formulate proactive channel strategies.
For example: notice that one segment of your channel didn't respond well to your high-performance tire promotion, but many are opening emails about off-road tires? Now you know which segment to target with an off-road tire promotion!
Bonus: integrated data can help you personalize your channel partners' experience with your brand. Use data insights to determine which channel partners would be most responsive to pre-seasonal bulk discounts or a rebate on coolants ahead of peak demand. With 69% of B2B buyers preferring suppliers that personalize offers, it's worth your time to use data to better anticipate and serve channel partners' needs. Effectively using of channel sales incentive programs can help manufacturers motivate channel partners and increase sales. But incentive programs can do even more than directly drive revenue. Manufacturers can use channel incentives to build better relationships with partners, providing them more with positive, personalized, and emotionally resonant brand experiences. The result of better channel partnerships is long-term channel partner loyalty and elevated brand value.
Jeff Cagle is the Director of Global Accounts at Incentive Solutions (www.incentivesolutions.com) and OneAffiniti (www.oneaffiniti.com), where for 27 years he has helped provide B2B brands, many of which are in the manufacturing industry, with insights on how to leverage channel incentive plans and technology.