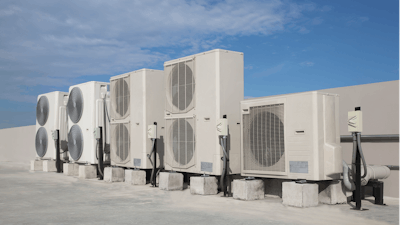 iStock
MIAMI — Watsco Inc. announced Wednesday that it has completed the acquisition of Gateway Supply Company Inc., a distributor of plumbing and HVAC products.
Founded in Columbia, South Carolina, in 1964, Gateway Supply has annual sales of approximately $180 million and serves approximately 4,000 customers from 15 locations in South Carolina and one location in North Carolina. The company distributes approximately 40,000 SKUs from more than 600 vendors.
Albert H. Nahmad, Watsco's chairman and chief executive officer, commented:
"We are pleased to welcome Gateway to the Watsco family. We have deep admiration for the company's culture and impressive track record of growth. Gateway will continue to be led by its second-generation family members Chris, Sam and David Williams. We look forward to investing in Gateway's expansion, including leveraging our customer-focused digital technology and supporting Gateway's customers and employees as part of our family."
Chris Williams, president of Gateway Supply, added:
"We are excited to join Watsco and partner with the premier company in our industry. Watsco was the logical choice to sustain Gateway's legacy and unique culture and to help our company thrive going forward. We are eager to utilize Watsco's scale, capital, industry relationships and entrepreneurial culture to serve our customers in the years ahead. We also look forward to benefiting from the industry's most advanced technology platforms that help our customers grow and compete in the digital age."
Watsco is actively seeking additional opportunities to invest and grow through acquisitions. Since entering distribution in 1989, Watsco has completed 68 acquisitions, including many multi-generation, family-owned businesses.