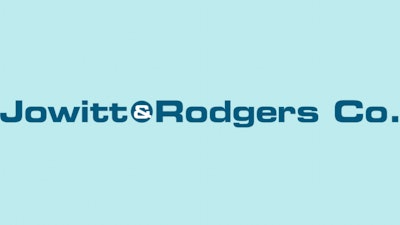 Jowitt & Rodgers Co.
CHENNAI, India — Sak Abrasives Inc., a wholly owned subsidiary of Sak Industries Private Ltd., announced its acquisition of Jowitt & Rodgers Co., located in Philadelphia.
Jowitt & Rodgers is a leading U.S.-based manufacturer of resin bonded grinding wheels, discs and segments. The company was founded in 1951 and has been a fourth-generation, family-owned and family-run business with a fully equipped manufacturing plant in Philadelphia. The company's products are used in the production of automotive parts, bearings, cutlery and hand tools.
Commenting on the acquisition, Fred Rodgers, President said "We are very fortunate to join forces with a Family-owned business that shares similar ethics and values," Jowitt & Rodgers President Fred Rodgers said. "Together, we remain committed to providing a safe and rewarding place to work for our employees, strengthening our partnerships with our customers and our suppliers. I'm confident that the Jowitt & Rodgers name along with Buffalo and SAK will continue to stand for quality and service for years to come."
Sak Abrasives manufactures a full range of industrial abrasives catering to the Indian and overseas markets. During the past 20 years, it has built a base of loyal customers in the automotive, steel, fabrication, foundry, bearing, and oil and gas industries. It has a manufacturing plant near Chennai and a pan-India distribution with sales offices in Noida, Kolkata, Pune, Ahmedabad and Chennai.
The company also has a strong presence in the U.S. market through its group company, Buffalo Abrasives Inc. Buffalo Abrasives manufacturers a wide range of custom engineered resin, epoxy and shellac bonded grinding wheels and has become a leading manufacturer in roll grinding wheels.
"This acquisition fits our overall company's strategy of focusing on custom made engineered products and manufacturing complimentary products at our various manufacturing locations in India and the U.S.," said COO Kanika Krishna. "Our market reach will be greatly enhanced for the combined product lines of the larger entity thus making us a stronger player in the global bonded abrasive industry."