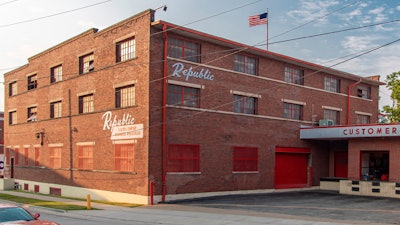 Republic Electric Co.
NEW YORK — Graycliff Partners is pleased to announce that it has made an investment in Republic Electric Company, a distributor of HVAC and electrical equipment and related components for use in residential, commercial and industrial applications.
Founded in 1916, Republic has over a century of experience providing products and support to a broad base of customers, primarily HVAC and electrical contractors as well as industrial and OEM customers. The company supplies over 40,000 different products, including residential and commercial HVAC systems, switch gear, controls, and lighting solutions, as well as related parts and tools. The company also provides logistical support, training, technical assistance and other value-add services with a focus on customer service, delivery speed, reliability and product availability.
Based in Davenport, Iowa, Republic serves over 1,000 customers from five locations across Iowa and Illinois.
"Republic has established itself as a key partner to its customers, providing the products, support services, and fast response times that are vital to the success of both its customers and its manufacturer partners," said Brandon Martindale, partner at Graycliff. "We're excited to partner with the Republic team to support existing initiatives and capitalize on growth opportunities, while prioritizing the exceptional customer-oriented culture that has been the cornerstone of the company's strong reputation in the region for over 100 years."
"As a third-generation family-owned company, it was of utmost importance to find a financial partner that understood our vision and valued our legacy," said Mark Kilmer, Republic's CEO of 25 years. "Graycliff's approach of providing strategic support and guidance while still maintaining Republic's culture made them the right fit for us. They have deep experience in working with and growing companies like ours, and we couldn't be more excited about our partnership."
Graycliff and management's vision and investment will help deepen Republic's position as a value-added partner to its customer base while accelerating growth through the expansion of branch locations, the addition of new services, and the identification and integration of strategic acquisitions.
Republic was advised by Uplift Partners.