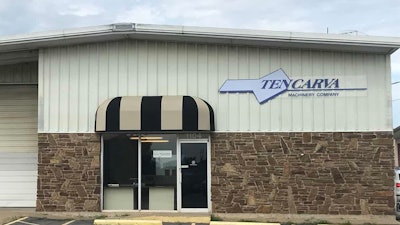 Tencarva
Tencarva Machinery Company announced Wednesday that it has completed its consolidation with Fischer Process Industries' South division and relocated those operations to a new site in suburban Atlanta.
Tencarva — no. 36 on ID's Big 50 — acquired Fischer last summer. The company said the combination with Fischer Process South would provide "an even broader range of equipment product offerings."
The company said the move to the new location in Cumming, Georgia, could result in "slight" service disruptions, and encouraged customers to consider adding insurance to shipments or repairs originally bound for the former location in nearby Alpharetta, Georgia. The company said it is "doing everything we can to minimize any inconveniences" and that the new location would ultimately "enable us to better serve our customers and strengthen our position in the market."
Once the new location is staffed, Tencarva also plans to open a "tier 1 and 2" repair shop to "further enhance our capabilities."