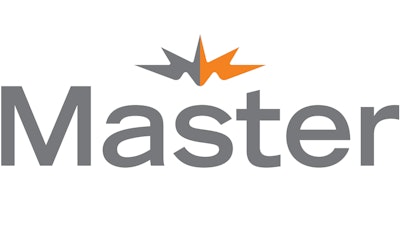 BOUCHERVILLE, Quebec, and VALLEY VIEW, Ohio, — The Master Group, Canada's largest and one of North America's leading independent HVAC-R industry distributors, on Thursday announced the acquisition of Refrigeration Sales Corporation, based in Ohio.
RSC, founded in 1945, is an independent distributor specializing in heating, ventilation, air conditioning and refrigeration products, earning a remarkable reputation as a trusted HVAC-R supplier, serving Ohio and Western Pennsylvania through its "whole server" mission of service, speed, expertise and relationships.
The acquisition provides The Master Group with extensive coverage in Ohio and Pennsylvania and represents a significant expansion of the Canadian group's footprint marking its second acquisition in the United States.
"Our vision is to become the leading HVAC-R distributor in North America, and when we considered strategic partners in the United States, RSC's reputation for excellence, quality management and alignment with our core values made them a natural choice," said Master Group CEO Louis St-Laurent.
"For nearly 80 years, RSC has built its reputation by relentlessly serving customers. I am extremely excited to work with their great team and help supercharge their growth aspirations," added Master Group President Neil McDougall.
The Master Group has committed to expanding its presence in the North American HVAC-R market, securing significant growth capital from its long-term partnership with Novacap. This investment is fueling their latest strategic partnership with RSC, cementing The Master Group's position as a leader in the HVAC-R industry.
RSC will continue to operate independently across Ohio and Pennsylvania with the current management team led by Rhonda Wight, president and CEO.
"This strategic partnership with The Master Group offers many exciting opportunities. We share a passion for the industry and providing exceptional service. The RSC management team is confident that together we can do great things for our valued customers and partners," said Wight.
The Master Group and RSC's partnership will enable both companies to enhance their products, services, and value proposition to their customers. The partnership reflects the companies' shared commitment to quality, customer satisfaction, and innovation, and the acquisition is expected to create a significant growth opportunity for both organizations.