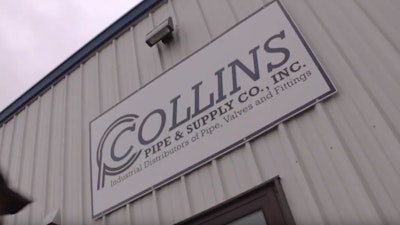 The Collins Companies/YouTube
East Windsor, CT-based The Collins Companies, which does business as Collins Pipe & Supply, announced Oct. 30 that it has acquired fellow pipe, valves and fittings distributor International Valve and Instrument Corp. (IVI), based in Springfield, MA.
Collins said the addition allows it to enter the full-service pressure relief valve testing and repair market. Founded in 1982, IVI is engaged in the repairs of all types of valves, hydraulics and pressure relief valves. It has a national board-certified facility in Springfield.
"The Collins Companies has long been recognized as a large regional distributor of automated control valves with nine degreed engineers on staff to assist our customers with the specifying, sizing and selection of their control valve requirements. However, with the acquisition of IVI, we will now be able to expand the services that we can offer to the marketplace through the significant capabilities of this great company, who over the last 37 years has built a stellar reputation in the safety valve testing and valve repair market." said Brian Tuohey, owner and president of the Collins Companies. "Marianne Brodeur is a born entrepreneur who had a dream 37 years ago and followed it and today we are thrilled to have Marianne and her 22 associates join the Collins family."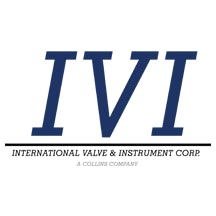 AVI's website states that the company's capabilities include complete shop repairs and field service. IVI repairs all types of valves — gates, globes, checks, control, plug, ball, butterfly, regulators and pressure relief valves. IVI also offers full repairs to motorized operators such as Limitorques, Rotorks and Crane Teledyne. All valves are individually tested on IVI's hydrostatic test stand to ensure a leak-tight valve.
"Collins has an outstanding reputation and this merger will provide the additional resources we've always needed to grow to the next level," commented Brodeur, President of IVI. "We've always prided ourselves on having the technical expertise that has allowed us to bring a consultative approach to problem-solving for the valve industry. Now, combined with Collins' size and expertise in valve automation, I'm very excited to see both companies get started on this next chapter."