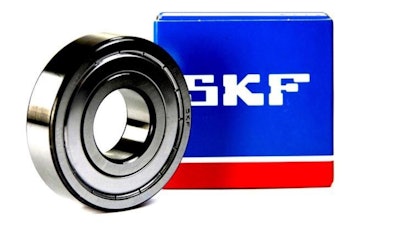 Sweden-based bearings manufacturer SKF on Thursday announced it has completed its previously announced (Oct. 7) acquisition of Presenso Ltd.

Headquartered in Haifa, Isreal, Presenso develops and deploys artificial intelligence (AI)-based predictive maintenance software. According to SKF, Presenso's AI capability enables production plants to find and act on anomalies that were previously difficult to detect, automatically and without the need to employ data scientists.
SKF said Presenso's competence will be used to strengthen SKF's rotating equipment performance offering.
"SKF is all about reliable rotation, technology leadership and solving real-world challenges," Presenso president and chief technology officer Victoria Van Camp said in the company's Oct. 7 news announcement. "Today, we are welcoming a team of world-class AI developers, with a production-ready analytics solution into SKF. Together we will change the way industry looks at reliability and make AI an integrated part of production."
As one of the world's largest manufacturers of bearings, seals, mechatronics, lubrication systems and related services, SKF had 2018 total sales of $9.5 billion, has approximately 17,000 distributor locations worldwide and has more than 44,000 employees across more than 130 countries.