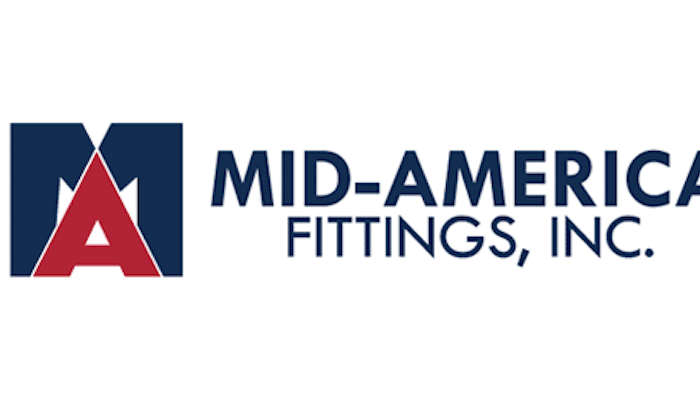 Wynnchurch Capital, LLC announces that it has completed the acquisition of Mid-America Fittings, Inc. MAF will be part of a growing distribution platform that includes Anderson Metals, LLC, Midland Metal Mfg., and Buchanan Rubber Ltd. The platform is a leading North American distributor of valves, fittings, hoses, couplings, and related products to a variety of end-markets.
"The acquisition of MAF bolsters our capabilities as a leading platform within the specialty distribution and manufacturing arena," says Vince Hodes, CEO of the platform. "We welcome Scott Shane, CEO of MAF to the team and look forward to leveraging MAF's industry expertise and unique manufacturing capabilities, which will allow us to become a one-stop-shop solution for our customers' stock and custom needs."
"We are thrilled to partner with Vince and Wynnchurch," says Scott Shane, CEO of MAF. "MAF has a long tradition of providing high quality, custom products, and outstanding customer service. We're excited to utilize the resources offered by the platform to accelerate customer expansion and grow our world-class product offering."
Wynnchurch Capital is actively investing from its $1.3 billion Fund IV. In January, Wynnchurch acquired Boss Industries, a leader in power take-off (PTO) and engine driven rotary screw air technology. Other recent Wynnchurch investments include: Infra Pipe Solutions, a leading manufacturer of large diameter, high density polyethylene pipe; Logistik Unicorp Inc., a worldwide leader in managed clothing services and uniform solutions; Critical Process Systems Group, a leading provider of mission-critical engineered solutions for demanding industries and applications; and Team Car Care, the market leader in the quick oil change segment of the "Do-It-For-Me" automotive aftermarket.