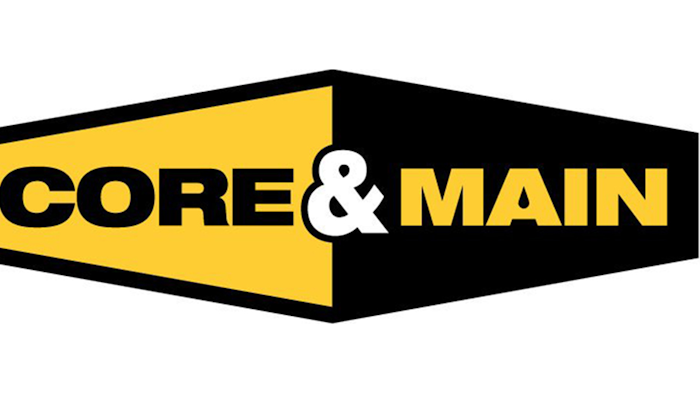 Core & Main LP, a U.S. distributor of water, sewer and fire protection products, announced it has entered into a definitive agreement to acquire select assets of Maskell Pipe & Supply, Inc., a California-based distributor and fittings fabricator of high-density polyethylene (HDPE) pipe. This acquisition will mark the fifth by Core & Main since becoming an independent company in August 2017.
Maskell Pipe has operated as a full-service provider of HDPE pipe and rental equipment since 1975. Its locations in Corona and Tracy, CA., and Morgantown, WV, serve industrial, municipal and environmental customers. In addition to offering HDPE pipe and fittings, Maskell Pipe provides a large rental fleet of fusion equipment used in the field.
"The acquisition of Maskell offers us the opportunity to expand and enhance our HDPE capabilities on both sides of the country, with extensive offerings in affordable rental equipment that our customers use to fuse the pipe during installation," said Steve LeClair, chief executive officer of Core & Main. "Maskell is a leader in the plastic pipe industry with a solid reputation and valuable expertise. The Maskell team will support our effort to offer a variety of options to customers who are modernizing or building new infrastructure across a variety of industries."
HDPE pipe, which is flexible and resists corrosion, can carry potable water, wastewater, slurries, chemicals, hazardous wastes and compressed gases. In addition to the waterworks industries, HDPE pipe serves the oil and gas, and mining industries. Core & Main received the 2018 Municipal Leadership Award from the Alliance for PE Pipe, which includes leaders in the HDPE pipe industry who are committed to the advancement of PE pipe in municipal water systems.
"We look forward to welcoming the Maskell team members into the Core & Main family and anticipate strong benefits from their expertise in serving a wide range of HDPE customers nationwide," said Jack Schaller, president of Core & Main Waterworks. "We believe there is a strong cultural fit and strategic alignment that will enable us to grow our presence in the fusion market, while the Maskell team will benefit from being part of a larger organization with an increased breadth of product offerings and service expertise."
Salma Bushala Hamud, president and owner of Maskell, said, "Our fusion expertise and customer relationships mesh perfectly with Core & Main. A combined organization will provide greater opportunities for Maskell team members and will enhance their ability to serve loyal customers across the country." 
Bushala Hamud will continue to operate Maskell's rigging business after the acquisition is completed.  "Salma is incredibly optimistic for the future of the Maskell associates as part of the Core & Main organization," said Mitch Price, vice president of operations, who will join Core & Main in a leadership role on the West Coast. "We agree that the acquisition puts Maskell in a better position to serve customers through access to the entire Core & Main portfolio of products."