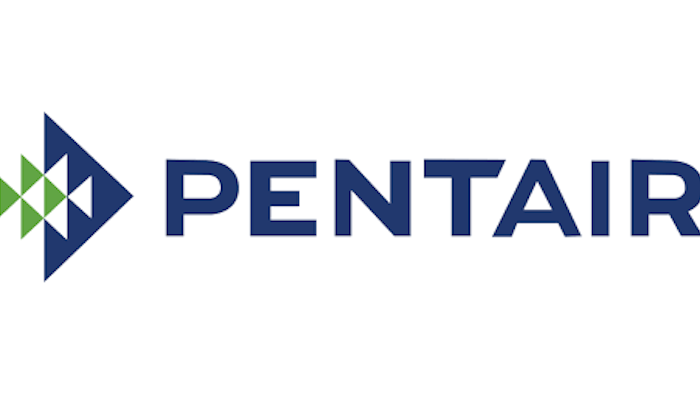 Pentair plc, a leading water treatment company, announced that it has entered into a definitive agreement to acquire Pelican Water Systems for $120 million in cash, subject to customary adjustments. Pelican Water Systems provides residential whole home water treatment systems.
The addition of Pelican Water Systems will strengthen Pentair's business by providing new growth opportunities through both its innovative products and its multi-channel approach which increases consumers' options as to where, how and when they can buy their water treatment solutions.
"This planned acquisition is one of the key elements of our strategy to expand our core water treatment products in the residential home water business," says John L. Stauch, Pentair president and CEO. "Consumers today are increasingly concerned about water quality and want to be empowered to improve the health of their water. Pelican Water Systems adds new and complementary products and services to the Pentair portfolio to better meet our consumers' residential water needs."
"Pelican Water Systems is excited to become part of Pentair and help collectively address the growing water concerns of residential consumers," says Iain J. Whyte, CEO of Pelican Water Systems. "Pentair will significantly expand our reach geographically as well as further our aligned missions to ensure the health of the world through cleaner water."
The transaction is anticipated to be completed in the first quarter of 2019, subject to customary closing conditions and necessary regulatory approvals.
Pentair plans to release its fourth quarter and full year 2018 results on January 29, 2019, at which time it anticipates providing its 2019 outlook, including the projected financial impact of this transaction.
Lincoln International, a global investment banking advisory firm, acted as the exclusive sell-side advisor to Pelican Water Systems. Faegre Baker Daniels LLP is legal counsel to Pentair and Akerman LLP is legal counsel to Pelican Water Systems in the transaction.
Pentair also announced that it has entered into a separate definitive agreement to acquire Aquion.