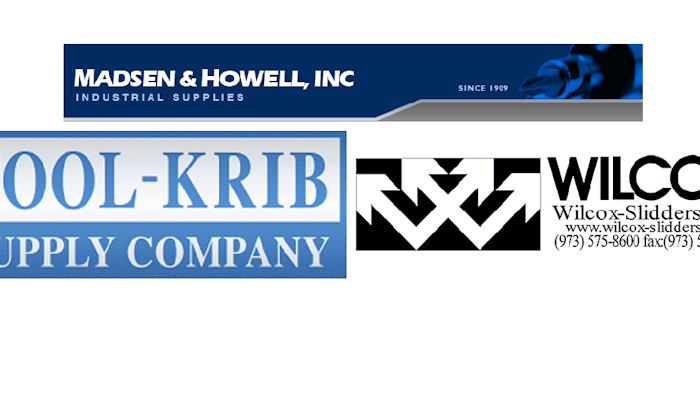 Peter Madsen, president of industrial products group Madsen and Howell, announced Friday that West Caldwell, NJ-based Wilcox-Slidders has joined the group by merging with Tool Krib Supply — also based in West Caldwell.
Wilcox-Slidders is an 88-year-old MRO distributor, carrying product lines that include brands 3M, Loctite and Helicoil. Owners Fred and Bunny Benkins, as well as salesman Mark Gerardi have joined the team at Tool Krib Supply — a cutting tool distributor specializing in metalworking tooling, abrasives, coolants, cutting tools, measuring instruments, gage repair & calibration and custom tool manufacturing.
Along with Tool Krib Supply, the Madsen Group of companies include Madsen and Howell, Door and Hardware Supply, and Essex Caster and Rubber.