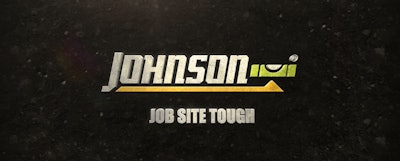 MEQUON, WI — On April 30, Hultafors Group of Goteborg, Sweden announced the acquisition of Johnson Level and Tool Mfg., Co., Inc. of Mequon, WI.
For more than 70 years, Johnson Level has been supplying innovative solutions across a broad spectrum of customers in the layout and measuring product categories. Today, Johnson is the only U.S.-based supplier offering a full spectrum of levels, lasers and layout tools.
"No other company in the North American marketplace has a greater breadth of line, a deeper understanding of the tradesmen they serve or the channel partners with whom they work than Johnson," Hultafors Group CEO Kristian Jødahl said. "We are extremely proud to be expanding our product portfolio with Johnson and are committed to expanding their portfolio with ours. This acquisition is part of our strategy to strengthen our presence in North America."
Hultafors Group provides a portfolio of brands that provide professional users with products to boost functionality, safety and overall productivity. Focusing on product categories within the industry and construction equipment sectors, Hultafors Group brands include Snickers Workwear, Hultafors Tools, Wibe Ladders, Solid Gear, Dunderdon and Toe Guard.
Terms were not disclosed.