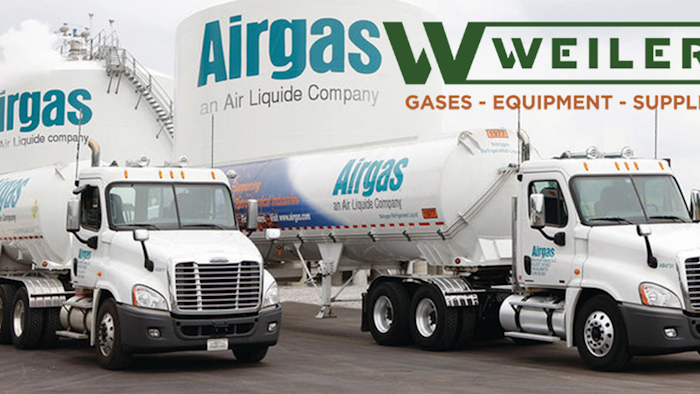 Paris, France-based Air Liquide announced Wednesday that its Radnor, PA-based subsidiary Airgas has acquired Weiler Welding Company in a move that marks Airgas' 500th acquisition in its 36-year company history.
Founded in 1920 and based in Moraine, OH, Weiler Welding is a full-service industrial gas, beverage gas and welding supply business, with an e-commerce-enabled website. It services Southwestern Ohio and Southwestern Indiana through six locations. Airgas will gain Weiler's 70 associates.
Terms of the deal were not disclosed.
"This 500th acquisition is consistent with Airgas' development model aimed at strengthening its network and proximity with local customers," said Pascal Vinet, CEO of Airgas. "We are very happy to welcome Weiler Welding Company's employees to Air Liquide and look forward to continuing to provide excellent service to our new customers."
Airgas was No. 5 on Industrial Distribution's 2017 Big 50 List. Air Liquide stated Wednesday that Airgas has more than 18,000 employees and more than 1,100 locations.