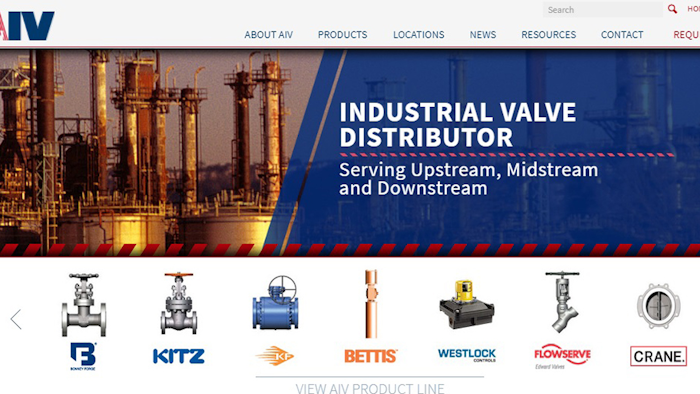 The Valve Manufacturers Association of America recently reported that Houston-based global vales and actuators distributor AIV, LP has acquired Pittsburgh, PA-based Velan valves master distributor Zenith Supply Company for an undisclosed amount.
AIV is a wholesale distributor of valves and actuators for the oil and gas, power generation, chemical, petrochemical, refining, pulp and paper and water treatment industries. The company was founded in 1991 and has additional stocking locations in the U.S., Canada, United Kingdom, Dubai and Singapore, with more than $80 million in worldwide inventory.
Mesirow Financial acted as the exclusive financial advisor to Zenith Supply on its sale to AIV Inc.
Founded in 1946, Zenith Supply is a master distributor of Velan valves – a manufacturer of valves used primarily in power and downstream applications of the energy industry. Specializing in pressure seal valves, Zenith typically holds approximately $25 million in inventory, making them a "go-to" provider for hard-to-find and long-lead-time items.
Zenith Supply will continue to operate under its own name and in its current facilities in Pittsburgh for the foreseeable future.
"We are excited to join forces with AIV as they are a great fit with Zenith," former Zenith Supply owner Sheldon Marstine said. "Together, we will be a powerhouse in the valve industry."
"The opportunity to combine the strengths of AIV and Zenith are truly once in a lifetime, and we feel honored to be able to continue the legacy that Mr. Marstine has built over the last few decades." stated AIV President Trey Cook. "This acquisition will greatly strengthen our presence in the power industry as well as complement our offerings into the downstream industries we currently serve around the world."