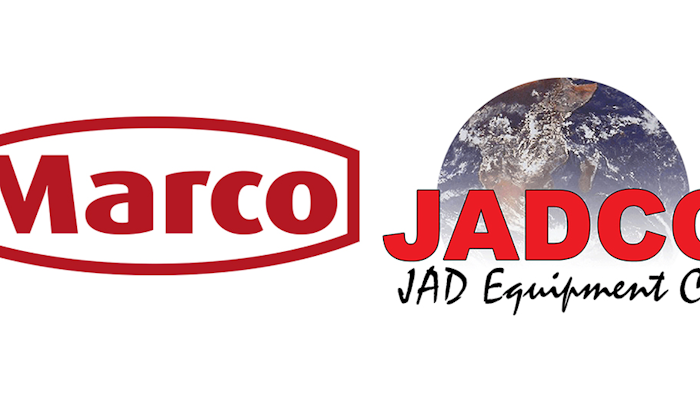 HOUSTON — Marco Group International Opco announced Jan. 2 that it has completed the acquisition of assets from JAD Equipment Co., an Ohio based distributor of surface preparation equipment and consumables.
Founded in 1944, Marco is a manufacturer, distributor, and service provider of surface preparation equipment and consumables to industrial contractors in the downstream energy, infrastructure, and industrial markets throughout the United States and internationally. Marco serves industrial contractors by offering a comprehensive line of abrasives, blasting equipment, coating equipment, engineered systems, rental equipment and safety products. Marco also provides in-field services for repairs and in-house design teams for custom solutions. 
"We are excited to join the Marco team," said Joe Hunsbarger, founder and owner of Jad. "Marco has built an industry leading platform, and we believe our customers will benefit from Marco's national reach and deep product portfolio. We are excited to be a part of the Marco organization going forward."
Jad distributes surface preparation equipment, parts and supplies to industrial contractors primarily in the industrial and infrastructure markets.
"Jad is an excellent fit for Marco," commented Randy Roth, CEO of Marco. "The acquisition will deepen Marco's footprint in the Midwest region while also strengthening the Company's presence within the industrial and infrastructure markets.  We continue to see significant opportunities to partner with other business owners like Joe to expand our footprint and broaden our capabilities.  Jad is the first of many acquisitions we plan to execute as part of our buy and build strategy."
Marco is a portfolio company of The CapStreet Group.