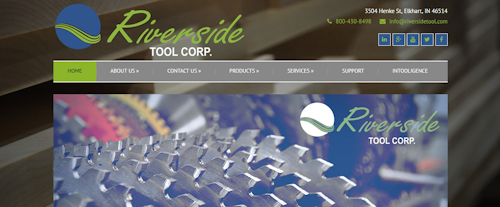 Elkhart, IN-based Riverside Tool Corp. — a supplier of custom profile tooling carbide, Riverloy and diamond materials — has announced the acquisition of Cape Coral, FL-based General Saw Corp. Terms were not disclosed.
Founded in 1937, General Saw manufactures carbide-tipped saw blades for the wood, plastics and acrylics markets. It is now a brand under Riverside Tool, with Ray Kordecki managing product sales and engineering.
"The Riverside Tool team looks forward to working with Ray Kordecki to offer his tremendous knowledge to our dealers and the customers we serve in this product category," said Ronald Migedt, general manager of Riverside Tool.
Riverside became a subsidiary of Techniks Industries in June 2016. The General Saw addition follows Riverside's January 2017 acquisition of Grand Rapids, MI-based Carbide Specialties, which supplies custom knives, cutters, saw blades and router bits.
"The additional of General Saw to Techniks Industries' growing portfolio of brands enhances the range of solutions and our value to both our distribution partners and end-user customers," Techniks Industries CEO and president Vern Cameron said.
Indianapolis, IN-based Techniks Industries also owns Techniks, Inc., Parlec, NAP Gladu and RKO Saw. It provides toolholding, cutting tools and magnetic workholding solutions sold through industrial distributors.