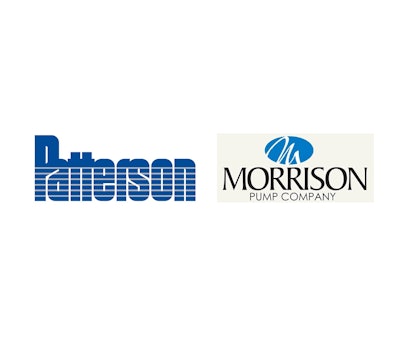 Gorman-Rupp Company recently announced that its Tocca, GA-based subsidiary, Patterson Pump, has completed a letter of intent to acquire Hollywood, FL-based Morrison Pump Company for an undisclosed amount.
Morrison is a manufacturer and service provider of large capacity pumping systems primarily for the municipal flood control and water management markets in North and South America, the Middle East, Eastern Europe and other global locations. According to Gorman-Rupp, Morrison's full-year 2016 sales are expected to be approximately $7 million. Morrison was founded in 1999.
"Morrison's product and service capabilities are expected to be expanded through Patterson's increased engineering and production facilities and resulting new product designs, and further enhanced through Patterson's major international pump systems expertise and distribution," Gorman-Rupp said in a release.
Patterson Pump supplier of heavy duty pumps and packaged systems for meeting pumping demand in water supply, irrigation, flood prevention and wastewater treatment; for enhancing safety and comfort in HVAC and fire suppression technology; and for industrial solutions to liquid transfer and process heating and cooling needs.