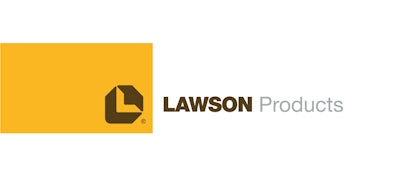 Chicago-based Lawson Products — No. 39 on Industrial Distribution's 2015 Big 50 List — on Monday announced the acquisition of Mississauga, Ontario-based F.B. Feeney Hardware.
Terms were not disclosed for the transaction, which closed Monday.
F.B. Feeney Hardware has been serving the Canadian industrial and trucking aftermarket in Toronto and the surrounding area since 1952 and is known as a fleet specialist. Lawson Products said F.B. Feeney's products and value proposition are similar to that of Lawson's and include vendor managed inventory services. Lawson gains three sales representatives with the acquisition.
Lawson said Tom Feeney, who has led F.B. Feeney for the last 38 years, has agreed to join Lawson Products. Debra Feeney, who has helped lead the company as operations manager, will serve as a consultant through the transition.
"This acquisition is a great fit, given our commitment to helping our customers become more efficient and profitable," said Lawson president and CEO Michael DeCata. "We look forward to leveraging our infrastructure in support of their customers. We continue to focus on top line growth, and intend to pursue more excellent opportunities that allow us to grow our sales force and increase market share."
The move comes two months after Lawson announced the acquisition of Michigan-based Perfect Products in March.
"We are pleased F.B. Feeney Hardware is joining Lawson Products, a leader in the industrial distribution industry and a company that has demonstrated its commitment to doing business in Canada," said Tom Feeney. "Our sales team and customers will benefit from Lawson's extensive product offering and robust support."
Lawson reported its 2016 first quarter financial results on April 28, posting flat sales year-over-year, but up 7.2 percent from Q4. Profit of $1.0 million was a gain from a $1.4 million loss a year earlier.