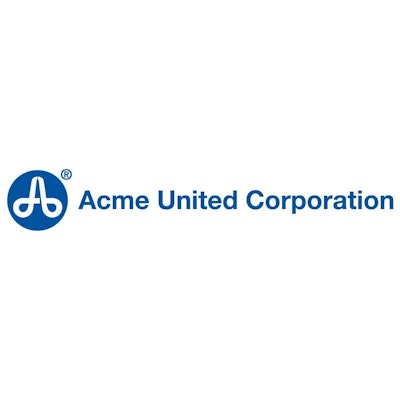 Acme United Corporation has acquired the assets of Vogel Capital, Inc. – which does business as Diamond Machining Technology (DMT) – for $7.0 million in cash. DMT had revenues in 2015 of $5.4 million and EBITDA of approximately $1.0 million. The acquisition is expected to be accretive during 2016.
Based in Marlborough, MA, DMT is a leader in sharpening tools for knives, scissors, chisels, and other cutting tools. The company, which was founded in 1976 by aerospace engineers, uses finely dispersed diamonds on the surfaces of its sharpeners, and holds over 50 patents and trademarks.
Walter C. Johnsen, Acme Chairman and CEO, said in a release: "We are delighted to welcome DMT's employees into our corporate family. DMT complements Acme United's existing brands and products within the industrial, hardware, floral, food preparation and sporting goods markets. We intend to keep the DMT operation in Massachusetts, and expect to expand the business and distribution through Acme United's broad customer base, innovation, and global reach."
Acme United is the largest worldwide supplier of scissors, and has strong market presence in high quality knives, fishing tools, and industrial cutting products sold under the Westcott, Clauss, Camillus, and Cuda brands.