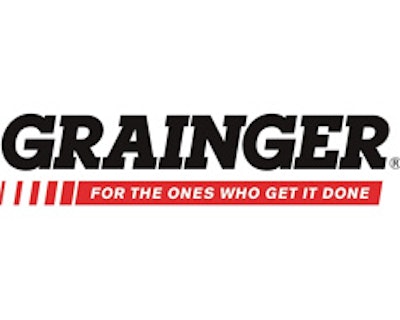 Graybar to Distribute Corning MobileAccess In-Building Cellular Solutions
ST. LOUIS – Graybar, a leading distributor of electrical, communications and data networking products and provider of related supply chain management and logistics services, has signed an agreement to distribute the full line of Corning MobileAccess' distributed antenna systems (DAS) solutions.

"The increasing reliance on mobile devices and bandwidth-hungry applications, coupled with long-standing wireless coverage challenges, has made DAS an important tool for enterprise effectiveness. With this agreement, Corning MobileAccess looks forward to working with Graybar on helping to solve these critical enterprise needs," said Darlene Braunschweig, senior vice president of Global Sales at Corning MobileAccess, part of Corning Incorporated's (NYSE: GLW) Telecommunications segment.

With Corning MobileAccess' industry-leading solutions, Graybar can offer flexible and scalable in-building cellular solutions that can deliver carrier-grade cellular service, public safety systems, wireless medical telemetry service and more to enterprise customers.

As part of the agreement, Graybar will distribute the entire Corning MobileAccess DAS product line, which works in concert with Corning's fiber infrastructure solutions. The combined portfolio provides solutions that scale for any environment; from a single service in a small building all the way up to multiple services across an entire campus. MobileAccessVE leverages existing Ethernet cabling to transport cellular services, without interfering or impacting the performance of the local area network. This can reduce operational disruption during installation and delivers seamless cellular coverage to the venue's employees or patrons via the existing Cat-5e/6 IT cabling. MobileAccess2000 is a modular, multi-carrier, multi-service, hybrid fiber-coax DAS solution that allows the enterprise to pay as it grows, enabling a lower cost entry point, while supporting seamless expansion to new services like the 4G LTE.

"As a Corning Cable Systems distributor for more than 20 years, we look forward to expanding our relationship with Corning and believe the Corning MobileAccess line of products will complement our other communications and intelligent building solutions," said Steve Stone, vice president of electrical construction and comm/data for Graybar.

To learn more, please visit www.mobileaccess.com.