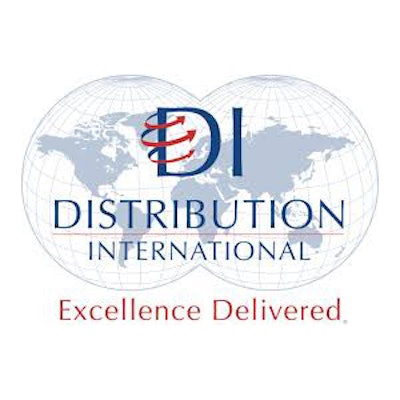 BOSTON — Advent International, a global private equity investors, announced Monday that it has acquired Distribution International, Inc. ("DI"), a distributor and fabricator of mechanical insulation and related products in North America. Under the terms of the agreement, existing shareholder Audax Group will retain a minority equity position in the company and remain on the Board of Directors. Financial terms of the transaction were not disclosed.
Founded in 1986, DI is a fast-growing distributor of thermal and acoustical insulation and related supplies in North America. The Houston-based company has 64 branch locations and provides its customers with mission-critical products and services across the commercial building, chemicals, energy, power, railcar and marine end markets. Most of DI's sales are derived from ongoing maintenance and repair spending in industrial installations and commercial buildings. The company has grown significantly over the past four years, having completed 11 acquisitions and has the broadest reach of any distributor of mechanical insulation products in the U.S. and Canada.
"DI is the leader in the mechanical insulation market, which is poised for continued strong growth, as it benefits from a nascent recovery in commercial construction and significant planned capital investments in the downstream petrochemical industry," said Stephen Hoffmeister, a Managing Director at Advent. "In addition to taking advantage of the market growth, the Advent team is excited to support DI's ongoing acquisition program and expansion into complementary products offerings and new geographies."
As part of the transaction, Advent is adding two of its long-time industry advisors to the DI Board of Directors: Wes Clark and Chip Hornsby. Mr. Clark is the former President of W.W. Grainger, and presently Chairman of Morsco and Director of ABC Supply. Mr. Hornsby is the former CEO of Wolseley, Plc and current CEO of Morsco.
"We are thrilled to have Advent as our equity sponsor, as we continue to invest for growth and expand our industry-leading position," said Celeste Mastin, Chief Executive Officer of DI. "DI has grown significantly over the past several years and the added resources and industry experience the Advent team brings to bear will help us to accelerate our growth ambitions."
Advent International has been active in the distribution and chemicals and materials sectors for over 20 years and has invested in 35 such companies globally. Representative investments in North America include ABC Supply, the largest distributor of roofing supplies in the U.S., Morsco, one of the fastest-growing distributors of plumbing and HVAC supplies in the U.S., Allnex, a global manufacturer of coating resins, and Oxea, a global producer of intermediate chemicals and derivatives.