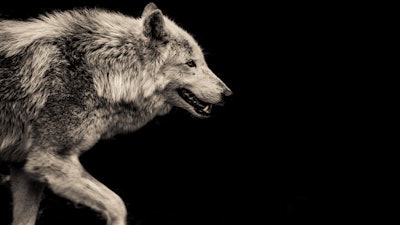 iStock
The quickest way to add scale in the distribution sector is to buy up another company's operations.
So it should be no surprise that, as the industry consolidates, many of its largest players remain on the hunt for potential acquisitions.
As we once again highlight our list of the 50 largest industrial distributors by revenue in the previous year, a review of reports from this year shows that more than one-quarter of those companies have already made another acquisition so far in 2022.
The largest comes with a bit of a caveat: Motion completed its blockbuster $1.3 billion acquisition of Kaman Distribution Group on Jan. 3 — the first business day of the calendar year. The companies' combined revenues for 2021 were included in its total for the latest ID Big 50 rankings, which helped vault Motion into the No. 2 spot behind industry titan W.W. Grainger.
Motion has been mostly quiet since the beginning of the year, aside from integrating Kaman operations into new automation and fluid power divisions, but company officials maintained that acquisitions remain a priority for the MRO giant — and that it expects to have options with a projected $1.5 billion on hand for its full fiscal year.
Several other companies near the top of this year's list, meanwhile, have been active on the M&A front in more recent months.
Winsupply, No. 5 on the Big 50, was among the busiest from this year's list. The construction supply and industrial product distributor acquired plumbing and electrical distributor Williams Wholesale Supply – and its three Tennessee locations – in April, then added two more companies this summer: Romar Supply, a Texas distributor of PVF and steel fabrications, and Houston electrical distributor First Source.
White Cap, the No. 6 company on the Big 50, was extremely active last year with five acquisitions. Its pace has been slower so far this year: in June, the company announced the addition of CSI Geoturf, a Michigan distributor of geosynthetic and landscape supplies.
Another top 10 company, No. 7 MSC Industrial Supply, announced a pair of acquisitions in recent weeks. Wisconsin metalworking distributor Engmann-Taylor came aboard in June, and Long Island's Tower Fastener was added in August.
Further down the list, electronics distributor Graybar continued to bolster its industrial portfolio. The St. Louis company acquired Connecticut automation and control supplier Walker Industrial, while its Shingle & Gibb subsidiary added fellow Connecticut company New England Drives & Controls.
And DXP Enterprises also stayed busy, adding Illinois pump distributor Drydon Equipment, California wastewater equipment supplier Burlingame Engineers, air compressor distributor Cisco Air Systems of Sacramento, and Kentucky pump and valve company Sullivan Environmental Technologies.
Other Big 50 companies to announce new acquisitions so far in 2022 included Border States, BlackHawk Industrial, Endries International, SBP Holdings, Wajax, Tencarva Machinery and Echelon Supply and Service.
Most of the above companies kept the details of their purchases under wraps — meaning it could be almost a year before we see how their moves might affect their position in the industry.
But one company, at least, appears poised to make a big leap on next year's Big 50. Lawson Products merged with TestEquity and Gexpro Services in April and officially changed the name of the new company to Distribution Solutions Group.
Lawson, on its own, posted $418 million in sales revenue last year – good enough for No. 28 – but DSG officials said the combined revenue of all three companies approached $1.2 billion in 2021. That would likely be enough to send the company into the top 20 — and it doesn't include higher sales and another four acquisitions reported so far this year.