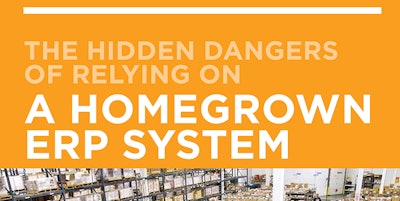 Today's demands on distributors can spread independent
ones thin in critical areas while, making it critical for these
businesses to have a modern ERP system. Homegrown ERP
may give the user a sense of total control, but it also brings
a number of challenges and dangers compared to utilizing a
provider. Here, we'll discuss these dangers and how leading
ERP provider platforms are built to handle them.