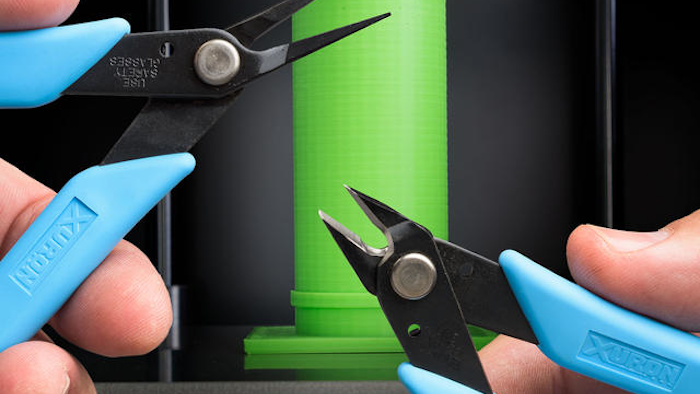 SACO, ME — Two ergonomic hand tools that are ideally suited for removing support material from a 3D print, trimming filament, and servicing the printer itself are being introduced by Xuron Corp. of Saco, Maine.
Xuron 3D Printer Hand Tools feature the Model 170-II Micro-Shear Flush Cutter which has a glare-eliminating black finish for optimum visibility when trimming filament and cleaning up prints. For holding filament and removing post printed support struts, the Model 450 Tweezer-Nose Plier
has a needle nose precise enough to hold a human hair.
With a track record of thousands of hours usage in electronics assembly, the Xuron 3D Printer Hand Tools have contoured, non-slip soft rubber hand grips and a Light-Touch return spring. The Model 170-II produces a clean, square cut using shear action and both ergonomically designed tools are made from alloyed steel and hardened for high reliability and long life.
Visit www.xuron.com or call 207-283-1401