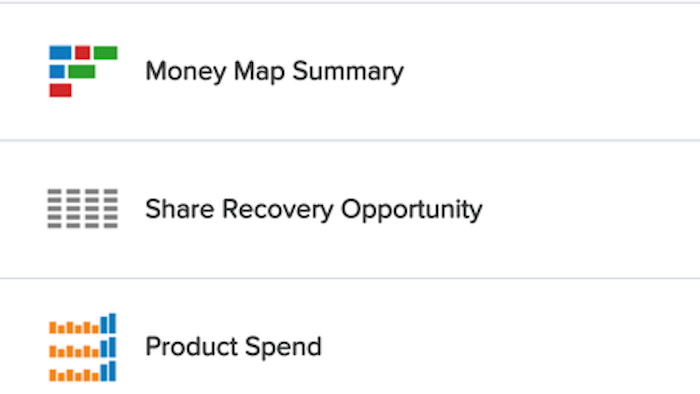 Zilliant, a leading provider of prescriptive selling applications that drive financial growth, today announced SalesMax Connect is available for the Salesforce1 Mobile App, empowering companies to run their businesses from their phones. The Salesforce1 Mobile App delivers the most complete and customizable mobile experience in a single app for business users. SalesMax Connect, which integrates with Salesforce's Sales Cloud, provides B2B sales reps with easy, on-the-go access to find and manage opportunities to retain and grow customer relationships.

"To date, the vast majority of B2B sales applications have focused on making sales reps more efficient on the road by providing easy access to data in their CRM system," said Javier Aldrete, senior director of product management at Zilliant. "However, these applications do little to actually help sales reps sell more. The SalesMax Connect application increases the 'stickiness' of a CRM system and helps improve efficiency and effectiveness by providing sales teams with real-time information on possible customer defections and cross-sell opportunities."

"We're excited to expand our partnership with Zilliant to meet the demand for real-time customer insights through a trusted mobile cloud platform," said Mark Woollen, senior vice president, product marketing sales cloud at Salesforce.com. "Zilliant is leveraging data science and the power of the Salesforce Platform to give companies the tools they need for better on-the-go access to sales opportunities with the highest potential for revenue growth."

SalesMax Connect is a prescriptive sales solution that identifies and prioritizes cross-sell and retention opportunities for B2B companies. The application applies data science and predictive models to companies' transaction data to produce accurate, actionable selling guidance. Using their smartphone or tablet, sales reps can easily access the native SalesMax Connect application to identify which accounts have opportunities for wallet-share expansion, what additional products customers should be buying from them, and spot early signs of defection to prevent customer churn.

Product Key Features
- Help sales reps pursue sales opportunities with greater context and confidence
- Allows sales reps to search for and prioritize SalesMax Customer Insights on-the-go
- Enables sales teams to plot customer accounts on a map
- Provides on-the-go access to related customer news that may affect the success of the sale
- Gives sales managers visibility to all mobile Customer Insights, tasks and actions for better, real-time reporting and tracking

The SalesMax Connect mobile application is available to SalesMax Connect customers. To learn more about SalesMax Connect, visit the Salesforce AppExchange.